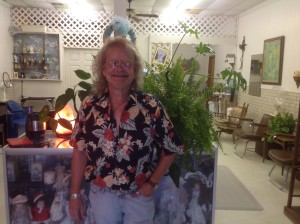 John Adamson Jenkins moved to Fairfield Bay last year from San Angelo, TX to retire. John recognized a need at Hair It Is Salon and decided to help out with his expertise as a Master Designer Hairdresser with 52 years of experience. John can work on men and women and provide full service styling. John owned his own salon in Shreveport, LA for 30 years and was formally a style director for Regis Salon for 20 years.
John loves the serenity and nature of Fairfield Bay and the surrounding area.
Hair It Is is located in the Quail Creek Shopping Center in Shirley. Walk-ins are welcome Mon-Fri from 9 a.m. to 3:30 p.m. and Sat. by appointment only.
For an appointment call 501-723- 4331 or 512-417-9891.