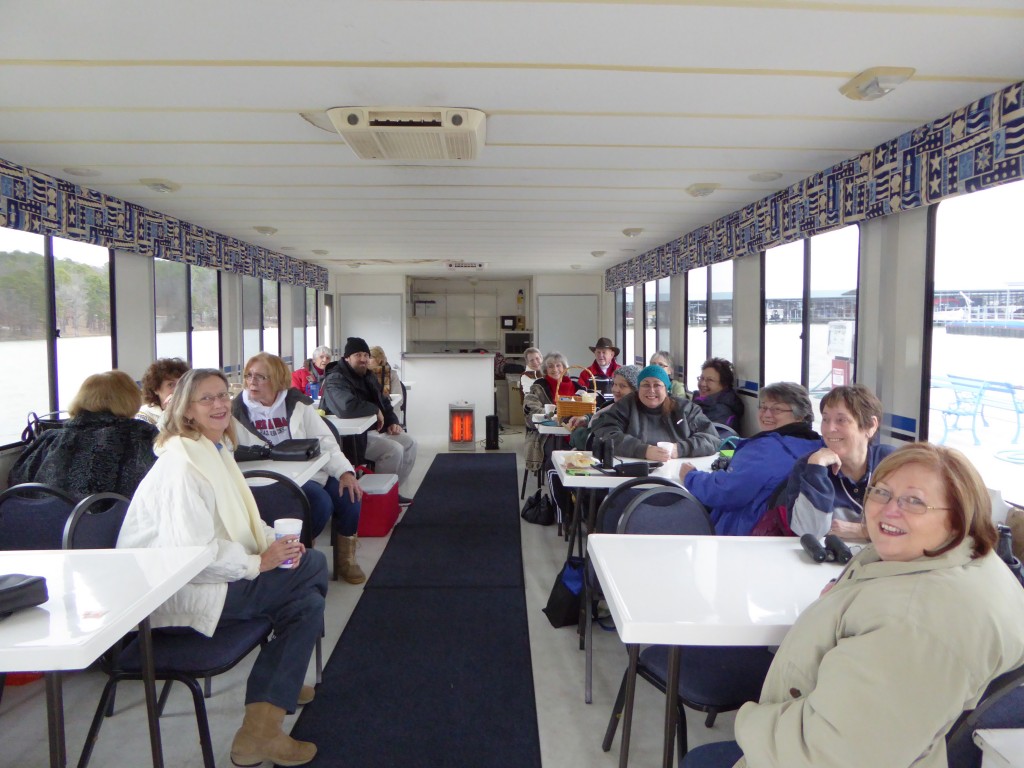 On January 19, it was 28 degrees but sixteen members of the Fairfield Bay Garden Club ventured out from the Fairfield Bay Marina on the"Belle of the Bay" to socialize and look for the American Bald Eagle.
Staying warm inside the heated and covered boat, within 15 minutes of launch, Captain Jorn spotted a bald eagle. The eagle looked so magnificent sitting on an old dead tree. The eagle stayed there for quite sometime before soaring across the lake showing us how beautiful he was in flight. This awesome sight will not be forgotten anytime soon.
We ate our lunches and sampled goodies while our very knowledgeable Captain Jorn motored down the lake entertaining us with interesting facts about Greers Ferry Lake and other natural sights along the way.