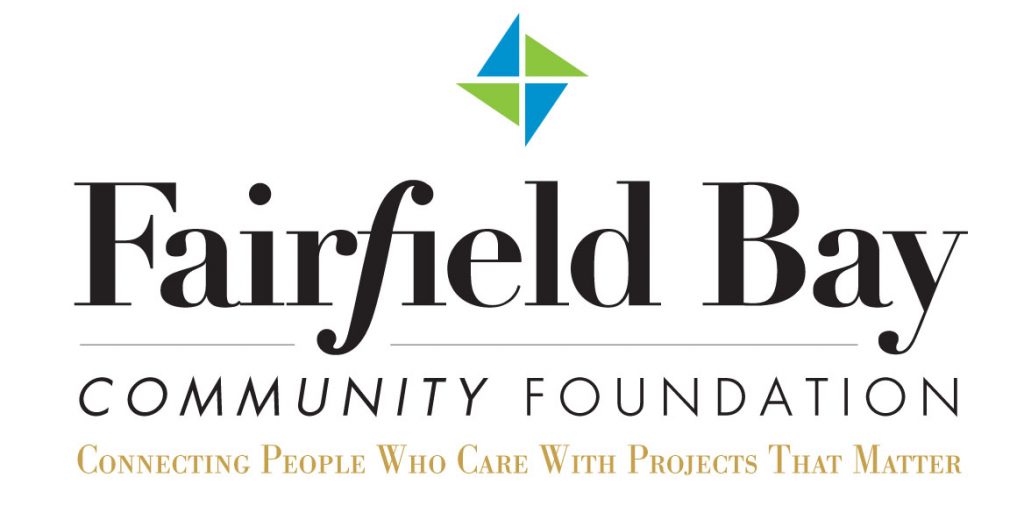 What is the Cornerstone Society?
The Cornerstone Society are those residents and businesses that pledge to give a minimum of $1,200, payable over 24 months, to the Foundation between September 1, 2016 and August 31, 2017. They are the "founders" of the Community Foundation as their initial pledges were used to create the initial civic endowment needed to make the Foundation a reality. In the future, Cornerstone Society members will have the opportunity to serve on the Programs and Projects Review Committee, reviewing grant submissions to the Foundation. It is anticipated that in the near term, all Foundation directors will be Cornerstone Society members.
What kinds of projects will the Foundation offer funding for?
The Community Foundation will consider funding for any project or program that enhances the quality of life for Fairfield Bay residents on a case-by-case basis.
The foundation's areas of interest; however, include:
1) civic and community development such as adding or enhancing cultural events, improved or new amenities such as trails, recreational venues, and support of other existing non profits such as museums, animal shelters, libraries and cultural events.
2) historic preservation & community history such as our log cabin, totem poles, the collection of local, historically important or interesting artifacts, and the preparation of regional histories and biographies.
3) economic development and revitalization such as assistance or micro loans to bring new businesses to FFB.
Primary to the Foundation's operating strategy is to leverage local contributions to obtain external funding and grants. Many private foundations and trusts, state and federal agencies accept grant requests from smaller foundations such as ours. We currently have submissions for external grants in excess of $500K.
www.fairfieldbay.community
Mike Doyle at [email protected]
or 479-871-7281.