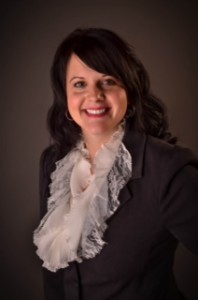 9th Judicial District Deputy Court Clerk, Angie Hutchins, has announced her candidacy for Van Buren County, County Clerk.
The County Clerk is the official bookkeeper of county government, the secretariat of the quorum court and the official voter registrar. A county clerk should be experienced, honest, and knowledgeable about the rules and procedures of county government, while treating everyone with dignity and respect.
Hutchins possesses the essential attributes of an effective county clerk as a result of her extensive background in legal and governmental fields. Hutchins, a Deputy Court Clerk, works for the 9th Judicial District, District Court, covering both Van Buren and Faulkner Counties.
Prior to this, she was a legal assistant for three law firms, two of which were in Clinton – Ralph Blagg and John Aldworth, and was also a legal assistant for the 20th Judicial District Prosecuting Attorney's Office. As a legal assistant, Hutchins gained substantial experience in the election process, managing an office, the day to day balancing of budgets and how to multitask on major projects. As a Deputy Court Clerk, she has sharpened her skills in managing government budgets and the election process. Additionally, she has gained experience and knowledge by assisting in preparing million dollar budgets.
Hutchins has received her associates degree from the University of Arkansas Community College in Morrilton. She is a Van Buren County native and continues to live in this county she calls home.