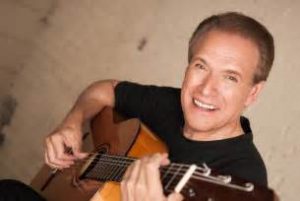 Renowned Flamenco Guitarist, Ronald Radford will be performing at the Heber Springs Performing Arts Center on Saturday, June 10 from 7:30 – 9 p.m. Admission is FREE.
Ronald Radford is known world-wide as the American master
of the Flamenco (Fla-meng-ko) guitar. He began his career as a student of the legendary Flamenco guitarist Carlos Montoya
and studied classical guitar with Andres Segovia.
He is the only individual ever to be awarded a Fulbright
Scholarship in Flamenco guitar and traveled thousands of miles in Spain studying the music of the Spanish Gypsies.
He has performed at New York's Carnegie Hall, Washington's
Kennedy Center and at colleges and concert halls
across the United States.
His international tours have taken him to fifteen countries, from Australia to Switzerland and from Canada to Panama. He toured for the State Department as a musical ambassador in Mexico, Guatemala and other Latin American countries.
His exciting CD, Viva Flamenco! and DVD Live Your Passion!
are available world-wide – and also after his program here today.
He was born in California, grew up in Oklahoma, and now lives in St. Louis, Missouri where he continues his career as one of the most successful ambassadors of Flamenco music in the world.