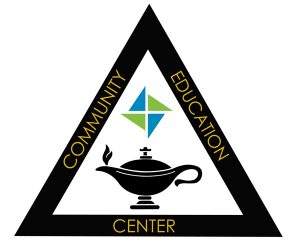 December is here already! Thanksgiving is over and the Christmas holidays have begun. While some of us are busy wrapping gifts, the Fairfield Bay Community Education Center is wrapping up the events and classes for a very successful 2016 year.
Our October 2016 year-to-date activity has far surpassed the total number for the 2015 year! The 2015 end-of-year number of classes offered was 53 and the number of participants was 279. As of October 2016 we have offered 127 classes with 519 participants, and we have yet to count the numbers from November and December!
I distributed the weekly schedule to over 625 individual email addresses every Thursday. Our local newspapers and radio stations promoted our classes and events through their public service announcements and this added to our communities' quality of life here in the foothills of the Ozarks. But our participation is counted by the number of people who visit the center, view an exhibit or take a class. People like you and your neighbors, friends and family.
This would not have been possible without the dedicated and talented instructors and presenters who have graced the center with their knowledge, expertise and passion. To this end, I've included a list of the 2016 events and classes, and hope to continue to engage similar programs for the 2017 season.
Community Education Center 2016 Events
Classes:
– February/July – Windows 10 – Deb Bond
– March – Master Gardeners – Linda Yarman
– March/July/November – AARP Safe Driving – Clay Fires, sponsored by Doug Landry Insurance
– April – Ukrainian Eggs – Sue Pico
– May – Dog Obedience – Pamela Padgett
– June – Facebook Basics – Kathy Camp
– July/August – Alzheimer's Education – Tammy Smith
– July/September Yoga – Kathi Parker Martin
– September – Diabetes Education – Monica Hunt
– October/November – Cake Decorating – Donna Johnson
Exhibits & Events:
– February – Arkansas in World War I exhibit
– June – Arkansas in the Civil War exhibit
– June – Surf the Bay – Roxie Bradley
– June – Quilt exhibit
– August – Cheeseburger benefit dance – Cindy Wellenburger, Linda Duncan, Sharon Luxon, Bonnie Lang, Kay Otis, Tauna McBee
– October – Blue Ribbon Beauties – Lee Phillips and Jim Beach
– December – Light Up the Bay – Wilba and Bob Thompson, Trudy Gautreau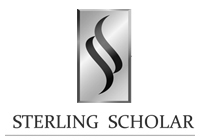 Sterling Scholars co-hosted with the Fairfield Bay Rotary Club – Doug Landry and Kevin Feeler:
February – Dr Emily Beahm, archeology
March – Dr Debra Burris, geocashing
April – Lori Blagg, gemologist
May – Dr Jamie Brandon, archeology – at Indian Rocks Cave with Marilyn Robertson
June – John Lambert, aviation history
June – Dr Curtis Ebbsmeyer, oceanography, sponsored by David McBee
August – Dr Debra Burris, astronomy
September – Dr Stanley Lombardo, poetry & creative writing
October – Carol Foy, aviation speed record holder
October – Donna Waugh, American Scent Dog Association search and rescue
November – Tom Nowlin, master naturalist
Weekly Classes and activities:
– Acrylic Painting – Jim Tindell
– Jewelry Making – Melanie Minton
– Fused Glass – Barbara Cornett
Chi Gong – Dan Eidson
– Jeweled Spider – Fran Schroeder
– Music in the Mall – John Foster
– Fairfield Bay Rocks – Linda Duncan, Joyce Dobbs and Penney Johnson
Individual instruction:
– Piano – Susan Calloway
– Guitar – Dan Eidson
– Spanish – Ana Aparicio
– English as a second language – Sherry Guess
–
My final thoughts of gratitude are for the great leadership and guidance provided the Education Center from our Mayor Paul Wellenburger and members of the city council. Their continued support and endorsement of the Education Center speaks to a community of citizens who value an environment that encourages intellectual growth and artistic expression. May we all prosper in the new year.
The Education Center will be closing on December 12th and we will reopen in February. I look forward to continuing our success in 2017.
Dr. Catherine Swift