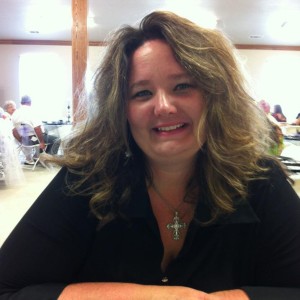 The Fairfield Bay Area Chamber of Commerce welcomes our new Executive Director, Heather L. Dunn, who began her new position on March 1. Heather brings her experience with member relations, program planning, special events and developing community partnerships. We trust that Heather's experience and enthusiasm will contribute a great deal to the effectiveness of the Chamber and its services to our members and the community. Welcome Heather!
My name is Heather L. Dunn, I'm a Mother of two, Blain and Alexus. I've been married 16 years to my Husband, Casey D. Dunn, who works for F.L Davis in Greer's Ferry. I am originally from Plant City, FL. I came to this area on trips every year as a child and when the opportunity came for us to move here, I jumped at the chance. We have been here 3 years and have loved every minute of it. When I arrived, I had a job opportunity to Manage Classic Cars & Cookie Jars on Hwy 16 in Shirley. I worked there almost 2 years until it closed in June, 2012.
I am currently the Vice President of a Non-Profit organization "Faith Based Bread, Inc." We do community work and mostly work with churches and food banks.
I graduated high school from Baltimore, Md. I am in the process of getting my Computer Science Degree in computer web design. This is one of the many jobs I do on the side.
I love photography, crocheting, website designing, shopping, swimming, planning special events, and spending time with friends and family.
I am looking forward to meeting the current Chamber members and developing relationships with FFB businesses to create and grow new members. To learn more about the FFB Chamber of Commerce and its benefits to the FFB business community please email me at [email protected] Feel free to stop by the Chamber office anytime, I would love to meet you!