NCA Art Gallery/Fairfield Bay Conference Center – CALLING ALL ARTISTS !!!
The North Central Arkansas (NCA) Art Gallery invites Painters, 3 Dimensional Artists, and photographers to submit works for the July 20 Art Exhibition located in the Conference Center at 110 Lost Creek, Fairfield, Bay.
The artwork is chosen by a selection committee and is open to all artist eighteen years or older. Dates are July 20- Nov. 16.
Registration Forms are available at the Conference Center, 110 Lost Creek or e mail Charlotte Rierson, Art Coordinator [email protected]. NCAAL Members may contact Bonnie Hookman.
Deadline for entry is July 9- Mail to Art Gallery coordinator, Charlotte Rierson, P.O. Box 1643, Fairfield Bay, AR 72088, or drop off Conference Center, 110 Lost Creek.
North Central Arkansas Art Gallery – New Artwork Exhibit Thru July 20.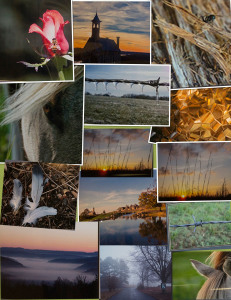 The new Art Gallery exhibit features the following artists artwork: sculptor- Anne Mitchell; Stain Glass artists-Karen Gehl, fused glass-Barbara Cornett, Collene Halldorson, Linda & Buddy Pledger; photographers Lee Phillips, Brandi Vandygriff, Jennifer Kuipers, Lydia Kuipers, Robert Gaut, Penny Cuttone; painters-Judith Beale, Lea Berry, Julie Caswell, Jan Cobb, Kathleen Hadley, Joyce Hartmann, Joyce Hubbard, Dorothy Hendrickson, Bonnie Hookman, Melva King, Sandra Marson, Charlotte Rierson, Doris Sexson, Judy Shumann, Rebecca Loftis, Fran Pattillo, Sue Pico, Ann Snyder, Cathy Wester, and Dianne Traylor.
The photographer's artwork was primarily judged by professional photographer Ron Phillips. Photos were ranked according to technical quality and commercial appeal. Due to space limitations only fourteen works of art made the wall This is not really a photographic competition, but rather a commercial gallery exhibit. Winning photos: Natures Delight by Brandi Vandygriff – Best of Show, Top of the Rock by Lee Phillips – Blue Ribbon, and Misty Sunrise by Robert Gaut – Red Ribbon.
The NCA Art Gallery brings quality Fine Art to our community with good taste & family values.
The artwork is open to all artists & is chosen by a selection committee under the direction of Art
Coordinator, Charlotte Rierson. The Art Gallery hours are Mon. thru Fri. 9:00-4:00 unless there
are special events then the hours are extended. The viewing of the Art is open & free of charge to the public. All the art is available for purchase. The NCA Art Gallery is sponsored by the North Central Arkansas Foundation for the Arts & Education (NCAF&E) in collaboration with The City of Fairfield Bay. For more information contact NCA Art Coordinator, Charlotte Rierson-501-680-2741, email [email protected] or Fairfield Bay Conference Center Directors, Wilba or Bob Thompson for more information 501- 884-4202, [email protected], 110 Lost Creek Parkway, Fairfield Bay 72088.