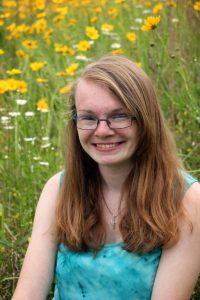 NCA Art Gallery Featuring Guest Artist– Brandi Vandygriff
Brandi Vandygriff is a local photographer. She grew up in Fairfield bay Arkansas, with her parents Irwin and Jan Vandygriff, where her love of the outdoors began. Brandi graduated from John Brown University in May of 2016, and is currently working on her teaching license (she wants to be an art teacher). She loves to photograph everything under the sun; waterfalls, flowers, birds, the sky, her two cats, people. You name it and she's probably photographed it. Not only is Brandi a photographer, but she loves to work with all art forms, although photography is her favorite. She has displayed her photographs at many locations, including the Arkansas State Fair, John Brown University, and the Conference Center in Fairfield Bay.
About the NCA Art Gallery:
The NCA Art Gallery's mission is to bring quality fine art with family values to our community. The exhibit is open for all artists that are 18 years of age. A selection committee choses the art and changes the exhibit bi-annually. The artists with artwork selected for the new art exhibit are the following: Painters-Judith Beale, Lea Berry, Julie Caswell, Jan Cobb, Annette Garner, Kathleen Hadley, Joyce Hartmann, Pamma Henderson Bonnie Hookman, Joyce Hubbard, Gary Johnson, Sarah Johnson, Ellen Kelly, Jun Kim, Rebecca Loftis, Sandra Marson, Sue Pico, Charlotte Rierson, Faye Rodgers, Pauline Sears, Diana Shearon, Ann Snyder, Mary Ann Stafford, Dianne Traylor, Susan Waggoner, Cathy Wester, 3 Dimensional Art-Barbara Cornett, Karen Gehl, Linda Pledger, Anne Mitchell , and photography-Brandi Vandygriff. The artists come from Fairfield Bay, Greers Ferry, Heber Springs, Conway, North Little Rock, Little Rock, Jacksonville, Edgemont¸ Mt. View, Benton, Clinton, Maumelle, Mt. Vernon, Shirley, Maumelle, and Fayetteville.
Art Gallery hours are Mon. – Fri., 9:00-4:00 (unless special events then hours are extended). The viewing of the Art is open & free of charge to the public. All art is available for purchase. The NCA Art Gallery is sponsored by the North Central Arkansas Foundation for the Arts & Education (NCAF&E) and The City of Fairfield Bay. For more information about the Art Gallery, contact NCA Art Coordinator, Charlotte Rierson – 501-884-6100, email [email protected] or Conference Center Directors, Wilba or Bob Thompson for more information- 501- 884-4202, [email protected], 110 Lost Creek Parkway, Fairfield Bay 72088.