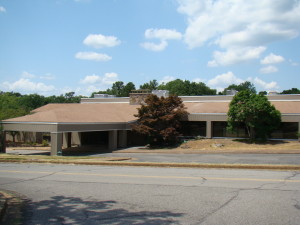 As we had to cancel our two conference center tours last week we will extend the tours through August 7 & 8. The tours will be conducted on Wednesday morning, August 7, starting at 10 a.m. and Thursday afternoon, August 8, starting at 1 p.m. Please call and specify time at 884-4202.
Our fundraising efforts continue as we strive to raise the $150,000 needed to reach our ultimate goal of $180,000. We appreciate all of the gifts we have received to date. The North Central Arkansas Foundation for Arts and Education has given a gift of $3,300 for the installation of the system for hanging art in the conference center. Ed and Charlotte Cumings' family has agreed to furnish the Entertainment Deck. In addition, we have received gifts from $100 to $1,500 from our neighbors in support of this community effort. Mayor Paul Wellenberger and members of the Steering Committee are busy bringing our message to area business and professional organizations for their support. As the conference center develops and is able to bring in new business to the area, we all will benefit from the dollars brought to the local economy.
Please come to the city office or call us at 884-4202 to answer any questions you may have. We need your help and support to be sure we offer the very best to our conference attendees.