What's Happening at the
Conference Center
501-884-4202
Our Towne Productions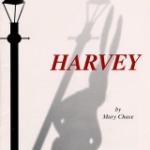 We are pleased to tell you that Our Towne Productions have started rehearsing their next presentation to be held in the Performing Arts Center. "Harvey" will be presented on April 17,18,25, and a matinee on April 26. Watch for additional information and curtain times!
Our Towne Productions will also be presenting "Steel Magnolias" this summer. The plans are to have weekly presentations each Thursday in July starting on July 9 through July 30. Watch this column for more information.
Ladies Night Out
We want to thank Sharon Shafer, Willa Wells and Ruby Henderson for planning and presenting a fun evening of entertainment at our first " Ladies Night Out". The first of eleven movies from the Love Saga Series was shown on Thursday February 5th and will continue the first Thursday of each month thru Dec 3rd. Thanks to all the ladies who attended, we appreciated your wonderful comments and support. We will continue with the second presentation on March 5th, dinner at 5:30 p.m. and movie at 6:30 p.m. A donation of $10 per person is appreciated.
We would love for you to come to all of the movies but each movie stands alone so you can pick the nights you want to come. We are requesting reservations so we know how much food to prepare. You may do so at the Conference Center at 884-4202. March dinner will be breakfast casserole, muffins, fruit cup and brownie delight for dessert. Hope to see you there!