Thank You, Jack….
Jack Keathley joined the Community Club staff in September, 2009. His skill set was more advanced than this job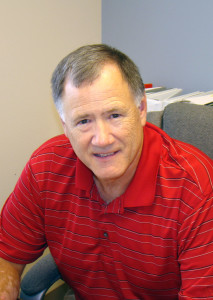 required, or could afford, but he was ready to transition into a simpler lifestyle as he accepted lower income for the wonderful lifestyle that he wanted in his yet to come retirement years. Regrettably, family needs have caused him to accept a position more financially commensurate with his skills and he will be leaving us Friday, April 25, 2014.
Jack has done so many great things for our organization that it is impossible to list all, but highlights include:
Worked with the Board to create the healthiest financials for the Club in recent years.
Fashioned a refined, improved budgeting process.
Worked with the GM to create new management reports simple for non accountants to understand.
Supervised the ongoing transition to new accounting software reconciling both owner services and amenity management.
Identified and helped implement numerous cost saving opportunities within the Club's operations.
Negotiated and directed reconciliation of all long term debt, achieving over $500K in savings to the Club in the life of the remaining loans.
Supported the FFB community in many social and service aspects including membership in the Rotary Club.
Nearly five years as a part of the staff and a member of our community have woven Jack & Sharon into the fabric of our community and they will be missed greatly. We wish them the very best and hope that one day they will rejoin our FFB family.
Community Club Board of Directors
Dwayne Miller