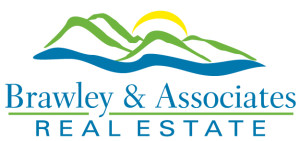 We are pleased to announce that Keith Montgomery has joined Brawley & Associates Real Estate as Executive Broker. He has been licensed since 1982. He is a Graduate from NLR Ole Main High School in 1976, attended Harding University, Kennedy Western University and Concord Law School.
Mr. Montgomery has been a longtime Instructor of real estate for the Arkansas Real Estate Commission and Arkansas Realtors Association. He owned and operated National School of Real Estate for over 28 years. He also holds the Graduate Realtor's Institute and Certified Residential Specialist designations as well as Executive Juris Doctorate.
Mr. Montgomery has been a licensed Appraiser, Mortgage Broker and Real Estate Broker. He has served on many Committees and Boards to include the North Pulaski board of Realtors (President 1995 & 2005), Arkansas Realtors Association Board of Directors for 9+ years and currently as Chair of the Professional Standards Committee. He also serves on the Risk Reduction Committee and two of its Task Forces. Mr. Montgomery's experience in real estate sales and brokerage is a valuable asset to any organization and we are glad to be able to draw from his knowledge base and experience as part of the Brawley & Associates Real Estate Team!
Brawley & Associates Real Estate, 8370 Edgemont Road, Greers Ferry, AR 72067, (501)825-7800.