Community Education Center Offering New Class-Photography for Kids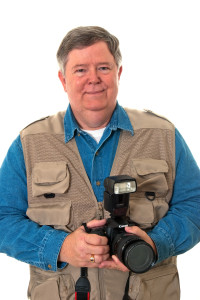 Welcome to the wonderful world of photography. On Tuesday, August 5, 2014, FFB Community Education Center is offering for the first time a four (4) hour photography class for middle and high school age kids. The class begins at 10:00 a.m. and will end at 2:00 p.m. The cost of the class is $20.00. A light lunch and drinks will be included in the cost of the class. The Annual Administrative Fee of $25.00 is being waived for this class.
The class will be taught by Lee Phillips. Lee is a Fairfield Bay resident who has been teaching part-time as an Adjunct Instructor for Arkansas State University, teaching continuing education classes in computing and digital photography at the Education Center.
The kids will be taught the fundamentals of composition, lighting and the mechanics of how to use a camera. They will also learn that every good photograph tells a story. The student can bring any camera even their cell phone if that is how they take their pictures.
If interested in enrolling your son or daughter in this class, please contact the FFB Community Education Center at (501) 884-4440.