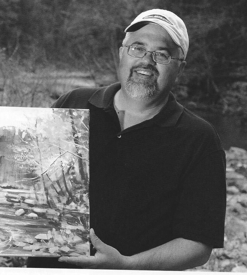 Artist Duane Hada of Mt. Home will present a watercolor workshop March 10 and 11 at Bayside Art Studio and Gallery on the corner of Greenwood Dr. and Highway 330 in Old Town Fairfield Bay. Sponsored by the North Central Arkansas Artist League, the workshop will feature techniques of painting a fish portrait and a river scene.
Hada received his BSE in Art from the University of Central Arkansas. He taught high school and art curriculum for Arkansas State University in Mt. Home. Among his numerous awards, he has won Best of Show for the Mid-Southern Watercolorists. His work has been showcased in Arkansas' 1987 Trout Stamp design, conservation license plate and wildlife educational posters.
In 2010 he completed a plein air series of forty watercolors documenting the entire White River, illustrating a book written by his brother Ken titled "The River White: A Confluence of Brush and Quill." A master of plein air painting, he often uses river water to paint his watercolors.
Hada's work can be viewed at Rivertown Gallery in Mt. Home, Arkansas. He also has a solo exhibit through Feb. 21, "Arkansas Wild", at the Janet Huckabee Nature Center in Ft. Smith.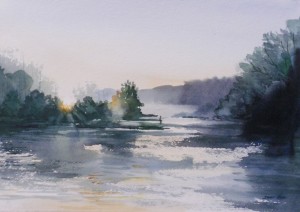 To learn more about the workshop, contact NCAAL President Joyce Hartmann at 745-6615. To enroll in the workshop, contact Treasurer Bonnie Hookman, 884-6652; cost is $115 for non-members and enrollment is limited