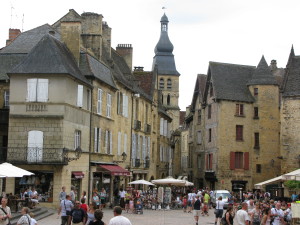 Davis Special Questers met March 20 at the home of Lea Berry. Lea served a strawberry dessert. Plans were discussed for the state convention. It will be held in Ft. Smith April 11-12. Officers for our club for the coming year are: Janet Small, President, Lea Berry Vice President, Elda Gerndt Secretary,
Betty Vagedes Treasurer. We welcome two new members. Linda Bittle and Kimberly Walker. Lea Berry told us about her December trip to France and Spain. She was accompanied by family members.
They stayed in a medieval town in southern France. It's main feature was an ancient abbey. The abbey was made of unusual red stone. They also learned about an old religion called Cathar. They visited castles and Barcelona Spain. The April meeting will be held at the country club.