Conference Center Events
What's Happening at the Conference Center
Please Note:
New Winter Hours through March 6
Open Tuesday – Friday 9:00 am to 4:00 pm
New Year's Eve
Saturday December 31st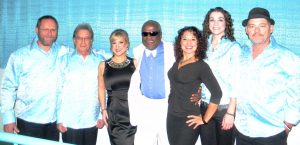 New Year's Eve Gala with The Willie Nash Band from Branson
Tickets are still on sale for our New Years Eve celebration. Tickets are $35.00 per person in advance and $40.00 at the door. Seating is limited so please get your ticket early. Call 502-884-4202 or come into the conference center.
North Central Arkansas Art Gallery
The art gallery will be open each day during our winter hours. The gallery offers a wide variety of local art for your viewing pleasure as well as for sale. Please come in and spend some warm time out of the cold weather and with us and enjoy this excellent local art. You will enjoy painting, three-dimensional as well as a special presentation of original photographs by Lee Philips and other special guest artists.
Watch for our summer events!
We are planning some fun and entertaining events for our summer season. We want to make the summer season enjoyable for our visiting guests as well as our year round residents. Our goal is to have entertainment, food, exhibits, concerts, and both inside and outside activities that will make the summer special for everyone.
For Overnight Lodging and all information about activities at the center call 501-884-4202. For more information about the Conference and Visitor Center visit www.FairfieldBayConferenceCenter.com, or call 501-884-4202.