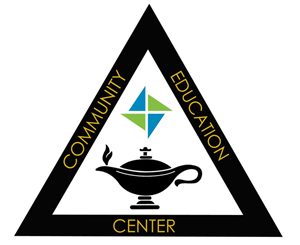 Education Center
Class Schedule as of February 16
An annual Registration Fee of $35 is required after attending your first class and is valid for 12 months. Our drop-in resort guests are not required to pay the annual registration fee.
STERLING SCHOLARS Presenter, District Court, Judge Susan Weaver FREE
Wednesday, March 1st 11:30 a.m. – 1:30 p.m.
At the Indian Hills Country Club in conjunction with the FFB Rotary Club – Purchase of lunch is optional
Clinton native and District Court Judge for Faulkner and Van Buren Counties, Susan Weaver will enlighten us with her judicial wisdom and explain the different roles that judges play. She will open the presentation at 10:00 am with a live adjudication session.
WEEKLY CLASSES
• Painting Class with Jim Tindall
Tuesdays 10 a.m. – noon
5 lesson package $175 or $35 drop-in fee
Workshops designed to help students with subject, composition, color and value. Each class meeting will produce a finished acrylic painting. ALL MATERIALS PROVIDED
Session 1 ñ Feb 7, 14, 21, 28, Mar 7
Session 2 ñ Mar 14, 21, 28, Apr 4, 11
• Fused Glass Class with Barbara Cornett
Wednesdays (Begins March 22) 2 – 4 p.m. $35
Learn the art of fused glass. Local artisan, Barbara Cornett, will help you with your custom creations. All supplies and materials are furnished. This class is suitable for ages 12 and up. Any experience level is welcome.
• Qi Gong Class with Dan Eidson
Thursdays (Begins February 23) 11 a.m.- noon
Experience the health benefits of deep breathing and slow movement with Dan Eidson. Qigong (alternatively spelled chi gung or chi kung) is a form of gentle exercise composed of movements that are repeated a number of times, often stretching the body, increasing fluid movement and building awareness of how the body moves through space. Beginners are welcome, $10 per lesson or 5 lessons for $40.
COMING SOON
• Wilton Cake Decorating Class with Donna Johnson
Saturdays 10 a.m.-3 p.m.
$35 plus cost of kit and book
Lead by Wilton certified and very talented instructor Donna Johnson. Learn to make beautiful, edible works of art! Each class uses a different icing and instruction book with decorating kit. You will need to bring a plain unfrosted cake or cupcakes for practice.
Cake 1 MARCH 4 Buttercream Icing
Cake 2 APRIL 8 Royal Icing
Cake 3 MAY 6 Fondant Icing
• Arkansas African American Legislatures 1868-1893
Exhibit from the Arkansas Historic Commission
March 8 ñ March 23 Tuesdays/Wednesdays/Thursdays 9:30 a.m.-3:30 p.m. FREE
• ONE DAY Windows 10 Demonstration with Deb Bond
Tuesday, March 28 4-5:30 p.m. $35
Let a professional lead you through the ever changing world of MS Windows 10 operating systems update! Deb will expertly show you the new features of the latest changes.
• ONE DAY AARP Safe Driving Class with Clay Fires
Date and Time to be announced
Formatted especially for senior drivers, completion of this course will give you a discount on your automobile insurance in the state of Arkansas.
• The Herbs and the Bees – natural remedies for health and nutrition
Date and Time to be announced
• Weaving and Spinning Demonstration
Date and Time to be announced
We are currently seeking weavers and spinners to lead this event. Please contact Dr. Swift.
• Horse sense basics of horse care and handling with Dr. Swift
(Dates and Time to be announced)
Dr. Swift will demonstrate proper and safe horse management & grooming, leading, tacking up, and farrier services with her own horses & a Belgian draft gelding named Bud, a Clydesdale/thoroughbred mare named Porsche and a Dutch Warm blood mare named Halo.
• MONDAYS ARE MUSIC! Contact us for information on our music program.
• Fairfield Bay Veteran's History Project
National Endowment for the Humanities
Building Humanities Communities Grant Proposal Submitted February 2017
The NEH will announce the recipient awards in August 2017, and if funded, this project will take place in 2018-2021. If awarded, the NEH will provide 50% of the project funding, and we will conduct a donation campaign to raise the remaining 50%.
According to the Veterans History Project of the National Archives. There are over 20 million veterans in America today, but with over 1,100 war veterans dying each day, there is an urgent need to collect the personal accounts of their war time experiences while they are still among us. There are valuable lessons to be learned and these should be collected by the nation's library, The Library of Congress. And so, for the past several years, with the assistance of the Public Broadcasting Service (PBS), the recorded stories of our nation's war veterans have been digitized and cataloged with the National Archives.
Through a grant from the National Endowment for the Humanities the Fairfield Bay Community Education Center, under the leadership of the city mayor and the education center director, would like to partner with the College of Liberal Arts at the University of Central Arkansas to create a student service learning opportunity within the History Department to capture the memories of the retired veteran residents of Fairfield Bay.
Following the oral history collection guidelines provided by the Library of Congress, the Fairfield Bay Veterans History Project will partner the Community Education Center as grant administrator and project director, with an accredited undergraduate history class at UCA to facilitate student conducted oral interviews with residents of Fairfield Bay. The interviews will be recorded, packaged and submitted to the Library of Congress for inclusion in the National Archive digital database.
This semester-long course will enhance the student's knowledge of history through community outreach and create cross-generational interaction with the veterans. This will give the veterans a permanent platform to preserve their wartime stories, which collectively make up the story of our Nation, and success of this project will be realized with the submission of 75 digital interviews to the National Archives over a three year period.
CONTACT:
Fairfield Bay Community Education Center Facebook
FFB Community Education Center – 501-884-4440
About the FFB Community Education Center.
The Education Center is open from 9:00am-4:00pm on Tuesday, Wednesday and Thursday. We are located in suite 5E at 130 Village Lane in the mall, directly above the Bowling Alley. Classes and events may change and are posted to the FFB Community Education Center Facebook page. As always, we ask that you call the Education Center at 501-884-4440 to reserve your space. An annual Registration Fee of $35 is required after attending your first class and is valid for 12 months. Our resort guests are not required to pay the annual registration fee.