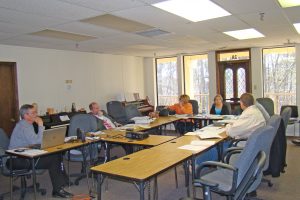 The Fairfield Bay City Council held their regular work session on Monday, January 30 to potential changes to Ordinances in discussion.
Council members seriously listened to public opinion in regards to the Rental Ordinance proposed to rental property owners and their tennants which was intended to give tenants a clean and safe place to live and an avenue to have issues resolved by landlords.
The issues brought up by public opinion was invasion of privacy, and isolating long term rentals.
Alderman, Linda Duncan, read a revised proposal that would include business owners as well as all rental property owners and eliminats invasion of privacy and required inspections.
This eliminates the first reading of the original ordinance and council will now have to start over with a new ordinance based upon Health and Safety which would be fair to all rental property owners and their tennants in the Bay.
The next City council meeting will be February 13 at 7 p.m.