The Age Enlightenment and the Education Center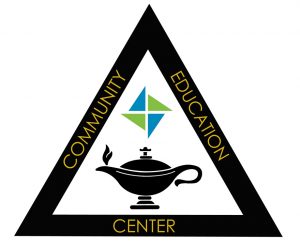 This past month, the Education Center has experienced much activity. As the days of summer get longer, resort guests are here and our weekly classes are full. Our residents are attending the special programs and presentations in record numbers.
From topics as diverse as the Civil War and oceanography trash, to the disadvantages of the new Windows 10 operating system, the rooms have been filled with great conversation – not always in agreement, but deep with long held convictions and optimistic idealism.
It reminds me of the Age of Enlightenment, a seventy-year period in 18th century Europe where reason and science overshadowed ignorance and superstition. Great thinkers like Voltaire, Rousseau, Hume and Kant met in salons to debate and discuss cutting edge ideas such as liberty, tolerance, constitutional government and separation of church and state.
This is the heart and soul of a community education center. A place to openly discuss ideas and debate alternatives with respect for all points of view.
As the summer days continue to get longer, I encourage you to visit the Education Center for our upcoming classes, presentations and exhibits. Let the light shine in.
Thank you for your support,
Dr. Catherine Swift
Upcoming classes & events at the Community Education Center
The Fairfield Bay Community Education Center is open from 9:00am-4:00pm on Tuesday, Wednesday and Thursday. We are located in suite 5E at 130 Village Lane in the mall, directly above the Bowling Alley. Classes and events may change and are posted to the FFB Community Education Center Facebook page. As always, we ask that you call the Education Center at 501-884-4440 to reserve your space. An annual Registration Fee of $35 is required after attending your first class and is valid for 12 months. Our resort guests are not required to pay the annual registration fee.
CEC Classes for July 2016
The Education Center will be closed the week of July 4th so that the instructors and the director might share the holiday with their families.
FIVE SESSION Arkansas Alzheimer's Education series – Starts Thursday, July 13 FREE
1:00pm-2:00pm
– Tammy Smith
July 14 – Dementia Conversations
July 21 – Healthy Living for Your Brain
July 28 – The Basics: Memory Loss, Dementia, and Alzheimer's disease
August 4 – Effective Communication Strategies
Quilt Exhibit – Opens Thursday, June 30 through July 15 FREE
9:30am-3:30 pm Tuesday/Wednesday/Thursday
Heritage quilts gathered from the local community will be on display along with the story of their origin. Some were brought over from the old country; others were hand-sewn in grandmother's homes, or purchased at auctions. Get out of the summer heat and enjoy the cool indoor weather!
SIX SESSION Before Down Dog Yoga, Starts Wednesday, July 13 $75
6:00pm-8:00pm, July 13, 20, 27, August 3, 10, 17 Class is limited to 10 participants
– Kathi Parker Martin
The first hour is discussion and the second is practice. The class will focus on going back to the beginning: Concentrating on alignment of basic Yoga poses so that you get the most out of your practice; discussing all 8 limbs of Yoga (not just postures and breathing); and discovering what Yoga means and how it applies to you.
ONE SESSION Beginning Yoga, Every Tuesday, Starting July 19 $10
9:00am-9:45am Class is limited to 10 participants
– Kathi Parker Martin
Ease into the week with 45 minutes of beginning yoga, bring your own mat and enjoy!
ONE DAY AARP Safe Driving Class, Wednesday, July 20 $20
1:00pm-5:00pm Class is limited to 20 participants
– Clay Fires, instructor, Arkansas State University
Attend this afternoon class and received a discount on your automobile insurance. Learn about the vehicle laws and the new changes. (Refreshments provided by Doug Landry Insurance)
ONE DAY Windows 10 Demonstration, Wednesday, July 27 $35
4:00pm-5:30pm Class is limited to 20 participants
– Deborah Bond
Are you unsure about transitioning to the new Windows 10 operating system? Let Debra walk you through the changes and enhancements with a live, on-line demonstration. No need to bring your own device, Deb will lead you through the basic functions on our big screen and answer any questions that you might have along the way. This is a great way to "test the waters" before jumping in. Hurry to sign up – Microsoft is still offering free downloads of Win 10 until July 29th.
ONE DAY Computer Basic Class, DATE TO BE ANNOUNCED $40
1:00pm-3:00pm Class is limited to 8 participants
– Kathy Camp
Welcome to the world of computers! If you're new to Windows, or to computers altogether, then you're starting at the right place. This course will cover the "bare-bones" basics about learning how to start your computer and load Windows. You'll learn how to operate the mouse by clicking, double-clicking, clicking and dragging, and right-clicking. You'll also become familiar with important computer terminology which will make your technology experience more enjoyable. Finally, you'll learn how to exit Windows and shut down your computer.
Weekly Classes – please call for reservations or check our facebook page for changes
ONE DAY Painting Class with Jim Tindall – Tuesdays 10:00am-12:00noon
Single session workshops designed to help students with subject, composition, color and value. Each session will produce a finished painting. ALL MATERIALS PROVIDED $35
ONE DAY Jewelry Making – Wednesdays 10:00am-12:00noon
Learn the basics of jewelry making with Arkansas quartz crystal. Select your amulet from our stock, design your necklace and then leave with your masterpiece. Our instructor Melanie Melton will have all the tools and supplies you will need to use. This class is suitable for ages 12 and up, any experience level is welcome. Cost of designing your own unique jewelry is $20.
ONE DAY Fused Glass – Wednesdays 2:00pm-4:00pm
Learn the art of fused glass. Local artisan, Barbara Cornett, will help you with your custom creations. All supplies and materials are furnished. This class is suitable for ages 12 and up. Any experience level is welcome. Cost of designing your fused glass piece is $35.
ONE DAY Qi Gong – Thursdays 11:00am-12:00noon
Experience the health benefits of deep breathing and slow movement with Dan Eidson. Qigong (alternatively spelled chi gung or chi kung) is a form of gentle exercise composed of movements that are repeated a number of times, often stretching the body, increasing fluid movement and building awareness of how the body moves through space. Beginners are welcome, $10.
ONE DAY Jeweled Spider Art – Thursdays 12:30pm-2:30pm
Did you know that legend has it that spiders are considered lucky? Instructor Fran Schroeder can teach you to create your one of a kind jeweled spider. All supplies and beads are provided. Any experience level is welcome. Cost of designing your very own spider creation is $10
ONE DAY Do it yourself – Dollhouse Workshop – Thursdays 2:00pm-3:30pm
Building a dollhouse, display box or vignette? Bring your own supplies and spend a few fun hours each Thursday afternoon assembling your dream house. Don't have a project? Come and learn from the other crafters. Free with annual registration.
MUSIC LESSONS
ONE DAY Individual Beginning Guitar – Call 884-4440 for individual lesson day and time.
Learn the guitar from instrumentalist Dan Eidson, no prior experience is required, or perfect your skills with guided instruction. Instrument is provided. $10 per lesson or $40 for five lessons.
PIANO Individual lessons – Mondays – Call 884-4440 for individual lesson day and time.
Accomplished performer and teacher, Susan Calaway has taught these lessons for the education center since the first semester and has a loyal following of students. Instrument provided. $10 per lesson or $40 for five lessons.
Sterling Scholars Lecture Series
First Wednesday of each month
1:00pm-2:00pm Free ($10 donation suggested)
July 6 – No speaker this month – Enjoy the Quilt Exhibit
August 3 – Astronomy in the Ozarks – Dr. Debra Burris, Ph.D. Astrophysics
September 7 – to be announced
October 5 – to be announced
Cheeseburger in Paradise – Annual Fundraiser Benefit Dance
Saturday, August 13th at the Fairfield Bay Conference Center,
6:30pm – 9:30pm, $20 in advance, $25 at the door.
Join us in flip flops and Hawaiian print shirts for a beachy good time. Dance to the live music by Luck Draw, bid on our silent auction items, win big money at our 50/50 raffle, enjoy games and delicious beach food with our famous cupcakes for dessert! Tickets can be purchased at the Education Center, the Conference Center or from our committee members; Cindy Wellenburger, Tauna McBee, Sharon Luxon, Linda Duncan, Kay Otis or Bonnie Lang.
(Pre purchased tickets from the spring will be honored.)