Community Education Center Events – Join US.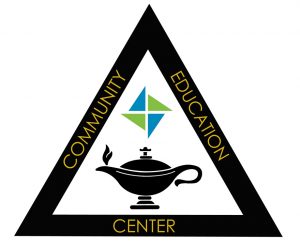 As the long days of summer turn to August, I trust that the earth will move forward toward a cooler fall. The heat of today will slide into the full glory of autumn in the Ozarks, when the trees will be ablaze and not the thermometer. But the remains of summer promise at least one more month of lakeside fun, sweet iced tea and lightening bugs. Are those fireflies in the night sky or some twinkling star? A planet maybe? But which one? Where is that constellation known as Cygnus the swan, or Aquila the eagle? Many of my favorite childhood memories were spent lying on the grass staring at the night sky.
Astronomy in the Ozarks – Wed Aug 3rd.
For those who want to identify the fireflies in the sky we will host Dr. Debra Burris as our Sterling Scholars presenter on ASTRONOMY IN THE OZARKS on Wednesday, August 3rd at 1:15pm at the education center. This event is free and open to the public with donations accepted.
Dr. Burris is an Arkansas native, graduating from Atkins High School in 1987 and Arkansas Tech University in 1992. Her earliest memories of loving Astronomy come from a book about stars that her mother bought her at the local grocery store and from going to the local library. She eagerly took every science class that the Atkins school district offered. At Tech, she worked in the physics labs and discovered her love of teaching.
She is an Associate Professor in Physics at the University of Central Arkansas (UCA) where she teaches courses with an astrophysics emphasis. She earned her degree from the University of Oklahoma (OU) in 1998, where her research interests were Stellar Nucleosynthesis, Cosmochronology, and Spectroscopy. Dr. Burris is a member of the American Astronomical Society and has written scientific articles for the Publications of the Astronomical Society of the Pacific and the Journal of the Arkansas Academy of Science.
Cheeseburgers in Paradise – Sat Aug 13th
Cheeseburger in Paradise – Annual Fundraiser Benefit Dance
Saturday, August 13th at the Fairfield Bay Conference Center
6:30pm – 9:30pm, $20 in advance, $25 at the door. 50/50 raffle tickets are $5.
Join us in flip-flops and Hawaiian print shirts for a beachy good time. Dance to the live music by Lucky Draw, bid on our silent auction items, win big money at our 50/50 raffle, enjoy games and delicious beach food with our famous cupcakes for dessert! Tickets can be purchased at the Education Center, the Conference Center or from our committee members; Cindy Wellenburger, Tauna McBee, Sharon Luxon, Linda Duncan, Kay Otis or Bonnie Lang. (Pre-purchased tickets from the spring will be honored.)
Very Special – SAVE THE DATE:
Wednesday, October 5, 1:00pm – 2:30pm
Sterling Scholars Presentation – WOMEN IN AVIATION, the NINETY-NINES, Carol Foy, World Speed Record Holder
Wednesday October 5 FREE ($10 donation for ALS suggested)
1:00pm – 1:45pm presentation
2:00-2:30pm panel discussion
In December 2008, after 18 months of planning, pilots Carol Foy and Carol Ann Garratt set out from Florida's Orlando International Airport in a small, single engine airplane and flew westbound around the world. Garratt, who flew around the world in 2003 and again in 2008 with Foy, wanted to raise awareness and donations for amyotrophic lateral sclerosis – ALS (Lou Gehrig's Disease). They arrived back in Orlando 8 days, 12 hours and 20 minutes later.
The 2008 flight was certified as the U.S. record by the National Aeronautics Association and as the International Record by the Federation Aeronautique Internationale. Carol Foy's lecture will not only look at the inspiration and logistics of the trip, but also what it is like to share a small cockpit to 158 hours, leaving the plane only 8 times.
Following her presentation, Carol will join a panel of local female pilots, who will share their stories of piloting their own planes over the last 60 years. Several of the women are members of Amelia Earhart's organization of female pilots – the Ninety-Nines. This group was formed in 1929 when Amelia announced an organizational meeting of female pilots at her home in New York – 99 women attended.
Call 501-844-4440 for more information or visit our facebook page: FFB Community Education Center
Our regular classes continue to draw in both residents and resort visitors, and we have added two yoga classes to the schedule. Please visit our facebook page: FFB Community Education Center for our weekly class schedule.
Thank you for your support,
Dr Catherine Swift