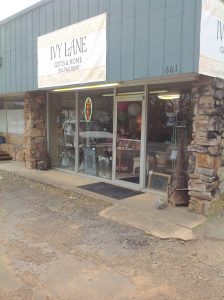 Clinton's premier location for one of a kind items has moved to their new location. Ivy Lane moved to 601 Hwy 65 B (next to Ingram Tire in Clinton).
The move offers more room for shopping convenience and more gifts.
Ivy Lane offers Wedding Registry, Baby Gifts, Kitchenware and Gift Baskets.
Handmade gifts and Free gift wrapping. Ivy Lane is open Monday- Friday 10 a.m. – 5 p.m. Call 745.3500 or find them on Facebook.