Now You Have Choices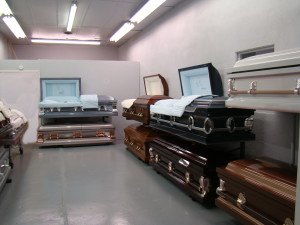 Darriel Ezell and Dwight Olmstead are proud to announce the opening of a new funeral service in Clinton called Clinton Funeral Service. "It is time the people in Van Buren County have a choice when it comes to placing their loved ones to rest," said Darriel.
"We are locally owned and our pricing is a third less than other services in the area. We provide a complete start to finish service and take the pressure off the family and allow them comfort and peace of mind."
Clinton Funeral Service also provides an interactive and secure website that allows the family to order flowers online from area florists and light memorial candles. There is a section called "Book of Memories." This feature gives the family the opportunity to upload pictures and create their own story. Open your browser and type in www.clintonfuneralservice.com. A mobile app will be available soon.
If you or someone you care about is in need of grief support, Clinton Funeral Service invites you to review their grief resources. Naturally, if you have any questions about what you can expect during the days, weeks and months following a loss, they are available by phone, 501-745-6791, email, [email protected] or in person at 218 Hwy. 65B, Clinton, AR. 72031.