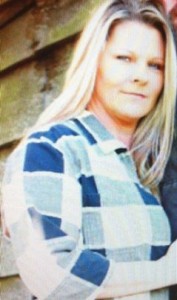 Pam Bradford announces her candidacy for Van Buren County Clerk in 2014.
Bradford brings 16 years of county government experience, working in the county judge's office with state and federal grants, budgets, insurance, payroll, billing and managing county inventory while working with state auditors and much ,much more.
She also has experience working with ADEM and FEMA to bring monies back into the County after a natural disaster.
Bradford is married to Brandon, a lifelong resident of Van Buren County.
They have 5 children, two are grown and in the National Guard and the other three attend a local public school. They also have one grandchild.
The Bradfords' are members of Shirley First Baptist Church, Van Buren County 4-H, along with their kids, and the Van Buren County Republican Committee.
Pam Bradford is a member of the NRA and the Van Buren County Fair Association.
"For an honest, hard-working, dependable and financially conservative voice, vote for me, Pam Bradford, for Van Buren County Clerk."
(Note: Bradford is not running against Circuit Clerk, Ester Bass. Bradford will be running for COUNTY Clerk) To contact Bradford e-mail [email protected]
She is also on FaceBook at Pam Bradford for Van Buren County Clerk.