Jennifer Kuipers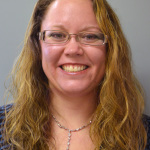 Jennifer has been involved in photography for over twenty-five years. Photography first interested Jennifer through 4-H as a youth, and the challenge of capturing better pictures has kept her involved. Over the years, Jennifer's work has won multiple local, area, and national awards and has been published in several media including national horse-related magazines and catalogs, humane societies in Kentucky, numerous county and state fair Blue Ribbon and Best of Show awards in Iowa and Arkansas, and various other photography competitions. She most enjoys taking pictures of animals, focusing on horses, but also does still life, portraits, and others. She still enjoys the challenge of continually bettering her work. Jennifer and her husband live in Clinton with their three year old son and ten month old daughter. In addition to photography she enjoys riding her horse.
Lydia Kuipers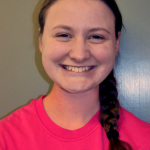 Lydia lives in Bee Branch and is the youngest of five children. Always a nature-lover, she began taking landscape pictures five years ago when her parents bought her her first camera as a birthday gift. During a trip to the Blue Ridge Mountains, Lydia awoke to a new appreciation for what the lens can capture. She began creating greeting cards with her pictures for personal use, then for friends and family and finally for the public as their popularity increased. She expanded by selling the photo cards at her family's Conway Farmer's Market booth. She has won Blue Ribbon and Best of Show ribbons for her pictures at various fairs and is studying to improve her photography skills. Lydia stays busy outside of school by helping her parents on their small family farm, riding her horse, looking for beautiful vistas to capture with her camera and trying to keep up with demand for cards in her fledgling business.
BrandiVandygriff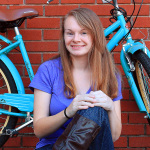 Brandi Vandygriff is a 21 year old honor graduate of Clinton High School (class of 2012) and is currently studying photography at John Brown University (class of 2016). She credits her photography inspiration to God and three great photography pioneers: Alfred Stieglitz, Dorothea Lange, and Ansel Adams. She also loves the work of Arkansas photographer Tim Ernst. She enjoys shooting from unusual perspectives and odd angles, and going on photography adventures with friends. She enjoys shooting old school 35mm film, chasing the sunset, and doing macro photography. She strives to improve her photography skills and is always open to try new techniques or different forms of expression. Brandi hopes her work will invite the viewer to take a closer look at the world around us as well as the simple wonders God has created for all of us to enjoy.
Lee Phillips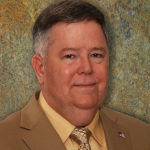 As the son of a Naval Photographer, Lee pretty much grew up with a camera in his hands and loves anything having to do with media. After retiring as a Florida high school teacher and Media Specialist he moved to Fairfield Bay in 2011, and, for the past four years, has enjoyed working part-time as an Adjunct Instructor for Arkansas State University – Heber Springs, teaching continuing education classes in computing and digital photography at the Fairfield Bay Community Education Center. He has recieved numerous Blue Ribbon awards from the Van Buren County Fair and the North Central Arkansas District Fair, and recieved a Best of Show recognition for his poetry. His historical articles, poems and photographs have been featured in numerous puplications. In addition to photography, he enjoys playing duplicate bridge and recently finished authoring his fourth book.