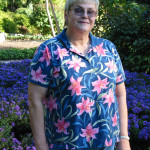 Here is Barbara Neal's weight loss story: "I have spent the majority of my life being fat, but then in 2005, I discovered that I was also a diabetic. Being diabetic really scared me because I had an uncle that was diabetic and he was scheduled to have his foot amputated, but died the night before his surgery. It was at that time that I made the decision to change my life and I was 100 pounds overweight. You can see my before and after pictures above this article.
I started dieting on my own, but soon lost my way. After I had been dieting for a while, I moved to Fairfield Bay and in 2008, I joined our local TOPS Chapter 0294, here in Fairfield Bay. With their support, I was able to get down to my goal weight and become a KOPS (a person who can "Keep Off Pounds Sensibly"). I count calories daily and also increased my daily activities as well as exercising more. Knowing I have to step on the scale each Monday morning really helps to keep me accountable. TOPS (Take Off Pounds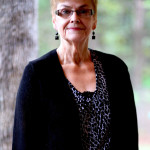 Sensibly) is a wonderful support group and on June of this year, it was my five year anniversary as a KOPS and my local TOPS AR0294 group in Fairfield Bay helped me celebrate by awarding me a 5 year KOPS pin as well as a yellow rose corsage and a yellow long stem rose." If you need help losing weight or keeping it off, please contact Nancy Edwards at 501-884-3917. The local TOPS chapter meets every Monday at the Hart Center, the weigh-ins start at 8:30 a.m. and the meeting starts at 9:30 a.m. The cost to join TOPS is only $28 per year and a small monthly local chapter fee. You can attend your first meeting as a guest and it doesn't cost a thing.