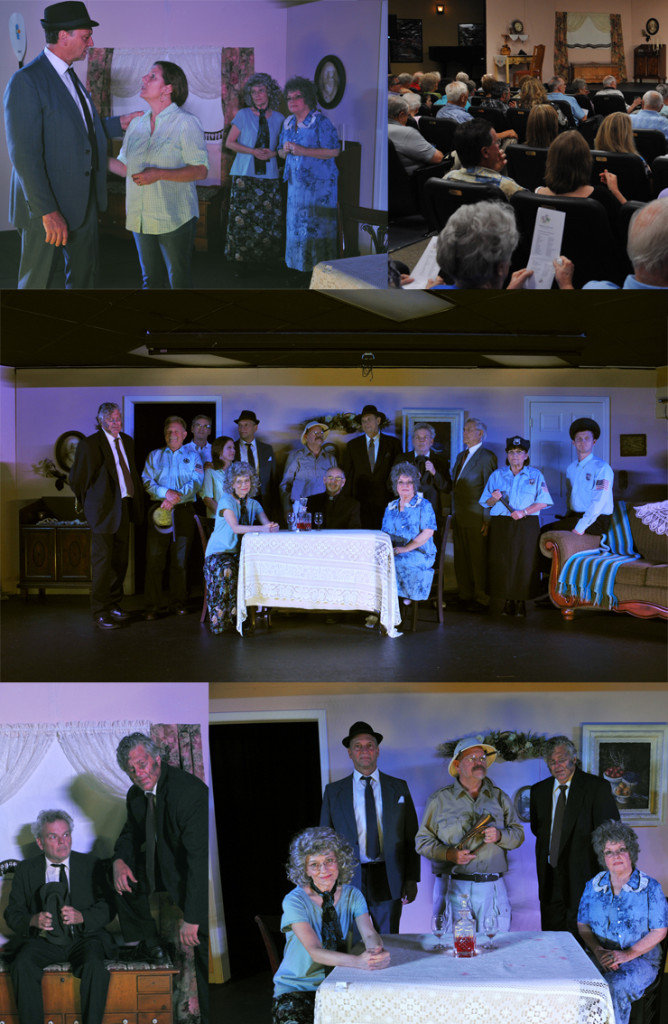 Our Towne Productions did it again, Arsenic and Old Lace was a huge success. The patrons seemed to have a great time as the theater was filled with laughter and excitement at each performance. Bravo to the cast, who night after night, gave an outstanding performance.
There were 441 tickets sold through the Fairfield Bay Conference Center. Our Towne Productions donates a portion of the money to the Fairfield Bay Lbrary, which turns out to be approximately $6.00 per ticket, after expenses.
"The library is very grateful for the donations from Our Towne Productions, and we will use the money to purchase books and help with other expenses," said Alice Chambers, Library Director.