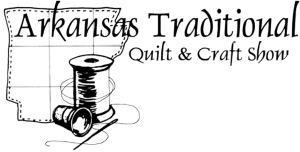 The Annual Arkansas Traditional Quilt and Craft Show will be held at the Van Buren County Fairgrounds, Hwy 16 E (approx. 1.7 miles from Hwy 65) in Clinton, Arkansas, (Friday and Saturday) November 13 and 14. Admission and Parking is free.
The Quilt Show is sponsored by the Van Buren County Extension Council /Van Buren County Piecemakers Club. Proceeds from the craft show will help support local scholarship for the Nursing Program here in Van Buren County. There are various categories for quilts including "For Show Only" or Judging. Some will be on display for show or judging. Please indicate if the quilt you are entering is also available for sale. All quilt entries entries must be delivered on Tuesday, November 10 2015, before 5 p.m. Judging will take place on Wednesday, November 11 and will be closed to the public.
The quilt show will also include some homemade crafts, including homemade socks just in time for the holidays and as personal gifts.. Various quilting/sewing materials will be available for sale. Homemade Baked Goods will also be available for sale. For more information please call (501) 253-1240.