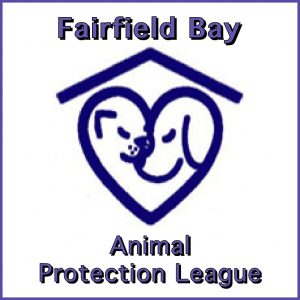 There are three (3) open seats to fill for the 2017 year of the Fairfield Bay Animal Protection League. If you are interested in becoming part of this great organization and willing to help with fundraisers for our four legged friends, please submit a brief description of yourself and why you feel you would be a good fit.
Submissions must be received no later than December 30, so the current board has time to review prior to the January meeting at which time, candidates will be selected. Please mail your submission to the Fairfield Bay Animal Protection League, PO Box 1460, Fairfield Bay, AR 72088.
A list of the candidates will be printed in the January 4, 2017 issue of the Fairfield Bay News, so current members of the APL can review.
In order for the APL membership to vote candidates into position, 51% of the membership must be present. If 51% of the membership is not present during the meeting on January 13, 2017, the existing board will select the candidates to fill the three positions.
Once the three positions have been filled, the board will meet in an executive session to select the board positions.