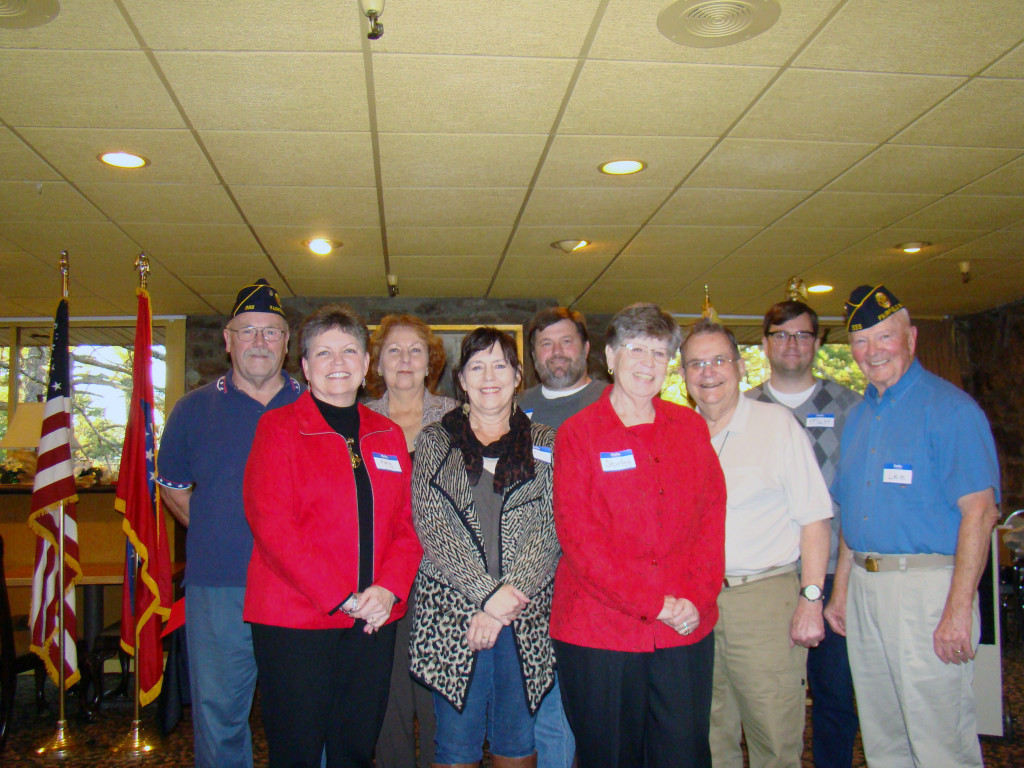 Every year, the post contributes to numerous groups and organizations that benefit the public as a whole and who serve veterans or their families in the process. This year, the post chose their December meeting to present the checks to the organizations and invited their representative to stay and share in the holiday goodies following.
Pictured are the representatives of the following groups who received a donation at this meeting from the post. Matt Cleveland, The Arkansas Sheriff's Youth Ranches; John Edmiston, Boy Scout Troop 403 and the Hippe Recycling Center; Shirley Sutay, Outreach in the Hills; Alice Chambers, Fairfield Bay Library; Marilyn Robertson, FFBay Log Cabin Museum; and David Holcomb, The Dove House; Mary Philips, Care Caps.
Also pictured are Commander Rick Pierce and Vice Commander Lee Johnson of Post 333.