Erschelle "Celle" Newsome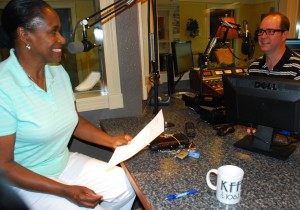 Celle grew up on the coast of North Carolina (New Bern, North Carolina), graduated from the University of North Carolina-Chapel Hill with a degree in Medical Technology/Zoology.
Celle was married in Pennsylvania to her husband Val in 1976. Their only child, Kimberly, was born in Charlotte, NC.  Celle worked for the American Red Cross for over 29 years in various locations, and in numerous technical and management positions.
Celle moved to Little Rock, Arkansas from Atlanta, Georgia to serve as the Chief Executive Officer for the American Red Cross Greater Ozarks-Arkansas Region in 2005. Celle retired in 2012.
Celle and her husband Val have been part-time residents of Fairfield Bay since 2006 and now that they are both retired, they have decided to make Fairfield Bay their home.  
Hobbies include boating, reading, hiking, and traveling.
Celle is an active member of Beta Sigma Phi Sorority / XI Gamma Kappa Chapter.
Volunteer Service for Fairfield Bay Area Chamber of Commerce and is a member of Fairfield Bay's Rotary Club.