Come & Play in the Bay!!!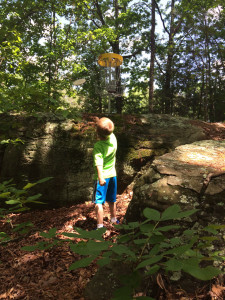 The FFB Recreation Department is Rock'in, Roll'in & Fly'in as in Discs! Featuring our newest amenity is Fairfield Bay's brand new disc golf course designed located in Woodland Mead Park and designed by Doug Tranthum, Professional Disc Golf Course Designer. Discs are much like frisbees with target baskets located strategically between Woodland Mead Park & Ed Leamon Park. Discs may be checked out at the park Cabana. The prices are the same as Mini Golf. Weekly passes & season passes are still on sale at the park or recreation department.
All three pools are open, each with their own personality……Bayview pool is a favorite for families & just a short walk from recreation's 8 lighted tennis courts. Sharkey's restaurant is taking food & beverage orders at the BayView poolside. Many events at the pool are planned for the summer! Weather permitting all pool hours are 8:00 a.m. to 9:00 p.m.
Hamilton Cove pool offers a quiet country atmosphere with more privacy & shade….Mountain Ranch pool is full sun & not as crowded as Bayview Pool. Cool off at Mountain Ranch pool after a great game of golf.
Come by The Recreation office located next to the FFB tennis courts, or call at 501-884-6008, for more information as you Stay & Play at Fairfield Bay.
Ann Helmbeck
Recreation Manager