Love Potion #9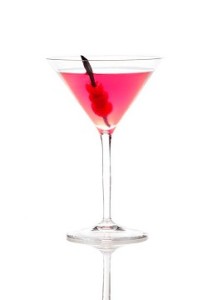 Getting in the mood for a little "love" this holiday season? Try a fun cocktail that has many going "love crazy".
Ingredients:
1 oz. Vodka
1 oz. Amaretto
1 oz. peach Liquor
1 oz. fresh orange juice
1 oz. Cranberry juice
Garnish with orange slice
Preparation:
Combine vodka, amaretto, peach liquor, orange juice and cranberry juice in a shaker half full of ice. Shake and strain into a martini glass and garnish with an orange slice.
Golf Special will remain the same; please have Kim adjust date to end of February