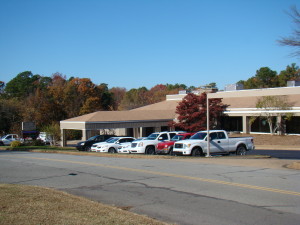 Featuring – September Events at the Fairfield Bay Conference, Arts & Visitor Center.
There's something always happening at the FFB Conference Center. From concerts, to live stage plays, to Health Fairs and so much more. Something for everyone. To find out more, or purchase your tickets, call 501-884-4202.
Melanie and Anne Concert, Friday September 19
Anne Stone and Melanie Sugg concert scheduled is for Friday evening September 19 at 6 p.m. Anne and Melanie are preparing an evening of music that will lighten your load and brighten your heart. Tickets are $10.00 and are now on sale at the Conference Center or by calling 884-4202.
Harmony, Sunday September 21 (NCAFA&E Event)
The band called HARMONY in concert sponsored by NCAFA&E on Sunday September 21 from 2-4 p.m. Mary and Robert Gilliham with Dave Smith make up the band called Harmony. They have performed throughout the state of Arkansas and in many locations in Missouri. In 1998 Harmony was chosen from more than 700 auditions to be one of six finalists in 'A Prairie Home Companions' "Talent from Towns under Two Thousand" contest. You don't need tickets for this one but come prepared, as we will be "passing the hat". Downhome good people and fantastic music. Not to be missed.
KFFB Health Fair, Thursday September 25
Watch for details.
"Gomer Pyle", Tuesday September 30
Watch for details.
Please join us at the Fairfield Bay Conference and Visitor Center (110 Lost Creek Parkway, Fairfield Bay). For more information about events or to purchase tickets call 501-884-4202. For more information about the Conference and Visitor Center visit www.FairfieldBayConferenceCenter.com.