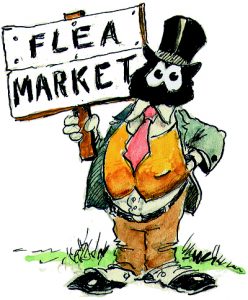 VFW Biannual flea market. The dates for the spring event are March 17 & March 18. On Friday the 17th the time will be from 9 a.m.until 3 pm. Saturday the times will be from 8:00 a.m. until 2 p.m. Location will be at the VFW Post 4513 home on Hwy 330, Fairfield Bay, AR. Cost of renting a table will be $15 per table with a two table maximum. Donations will be gladly accepted and can be delivered to the VFW on Thursday March 16th at 3 p.m. No clothing please but household items only. No major appliances. Set up will be on Thursday 17th at 3 pm.
Home baked goods and canned goods available for purchase. Breakfast and lunch items that will be available for purchase at the sales as well.
For more information, questions or to make your reservation please contact Patty Sullivan at 501-253-3790. Or e-mail me at fixer1943@gmail.com.