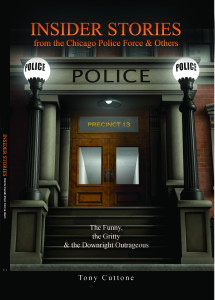 Whitehall Publishing is proud to announce the release of the new book, "Insider Stories from the Chicago Police Force & Others," written and compiled by 31-year-veteran of Law Enforcement, Tony Cuttone, who now resides in Fairfield Bay, Arkansas.
This book is filled with funny stories about the sometimes ridiculous things Police Officers encounter on a daily basis. While members of the public may find offensive stories within this book, cops will appreciate the humor in these true stories! Most stories came from officers who walked "the beat" without ready back-up, Kevlar vests or the other things we take for granted today in Law Enforcement.
You can order personally autographed copies at http://tonycuttone.com or amazon.com. A local book signing will be planned to meet the author and purchase your autographed copy.