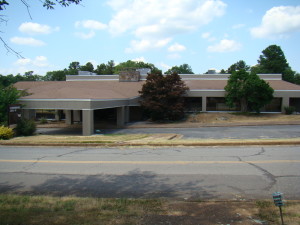 The talk of The Bay is Our Towne Conference and Visitor Center. The Mayor and the City Council are proud to invite you to the first event to be held in this beautifully restored facility. On Saturday, October 12, every citizen should make plans to participate in StoryFest and the Grand Opening Ceremony.
This important day begins with Coffee and Pastries being offered at 8:30 a.m. with tours available. At 9:30 a.m. we are happy to present two world class Storytellers, Andy Offutt Irwin and Pippa White. They will be alternating their stories all morning and will continue with different stories after lunch. StoryFest tickets can be obtained for $10 at the City Offices, Library, Community Education Center and The Top of the Rock. Tickets on the day of the event may be purchased at the door for $15.
At 11:30 a.m., there will be a very special Grand Opening Ceremony with a performance by the Van Buren County Band, special guests and dignitaries, and a Ribbon Cutting. This event will celebrate another jewel in the crown that is Fairfield Bay. Every citizen should feel a lot of pride as we bring this dream to fruition. The Grand Opening is free of charge and open to the public.
After the ceremony, there will be lunch offered for purchase on the Cumings Entertainment Deck by The Kirk of the Hills Men's Club, The Top of the Rock, Grumpy's, Jack's and The Little Red Restaurant. To top off these tasty offerings, a special Celebration Cake will be served free of charge in the Lobby area. THE BAY IS BACK! Come join your friends and neighbors celebrate this newest addition to our beautiful hometown.