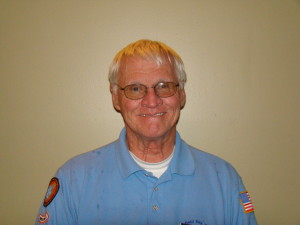 Brian Moore
FFB History
•Served one term on Community Club Board as Treasurer
•Fairfield Bay resident since 2002
•EMS member for 11 years, served as captain for four years
•Awarded Volunteer of the year from City for 2010
•Active in The Kirk Presbyterian Church
Education
•B.S. from University of Missouri, 1963
•M.B.A. from Lindenwood University, 1985
Work History
•Retired Purchasing Manager from McDonnell Douglas "Boeing"
•Retired Adjutant College Professor on business related subjects
Platform
•Continue to grow our outstanding relationship with the FFB City Council
•Ensure our debt load continues to decrease
•Actively support our marketing activities to grow FFB
•Ensure only outstanding candidates be hired for our leadership positions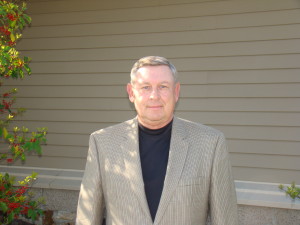 Toby Glyde
To: My Fellow Community Club Members
It is hard to believe another year has come and gone and it's Board election time again. Our community has made beneficial progress and some new developments have already come to fruition. Other plans are still in process, soon to be realized. Although the Community Club Board has generally done a good job managing our interests and amenities I feel there are areas where we can and need to improve operations and commit the necessary resources and management to ensure the successful continuance and growth of our most valued amenities. These venues attract visitors and future residents as well as provide our resident members and guests the social and recreational activities Fairfield Bay is best known for.
I have decided to once again seek your support for a position on the Fairfield Bay Community Club Board of Directors. I hope to contribute "Leadership and Expertise" to further our success, attain our short & long term goals and diligently represent the interests of all members, resident and non-resident. Thank you!
Biography:
D.O.B. – 2/17/43 (Cleveland, Ohio) Married – 2/23/63 (Diane), 3 Children, 9 Grandchildren
July 2006 we retired and moved to Fairfield Bay
Associations & Clubs: (10 Country Clubs, 6 states)
Fairfield Bay:
2008 Indian Hills Golf Assoc. (IHGA) President
2014-13-12 IHGA Membership Chairman
2006-Present, Member- Indian Hills Golf Club
Business:
The Cleveland Petroleum Club
(Past President)
PEI (Petroleum Equipment Institute)
Ohio Petroleum Marketers Assoc.
Education:
1961 Graduated High School, 1962-1965 Attended Kent State University, Cuyahoga Community College (Business Admin., Marketing, and Sales & Accounting)
Employment/Career History:
2002-2006: JMP Solutions, Tampa, FL (Petroleum Equipment & services) Territory Sales Manager (Home office: Summerfield, FL.) Develop new markets & branch operations in north central Florida.
1997-2002: Equipment Marketing & Consulting Specialists- Owner
1990-1997: JMP Solutions – Tampa FL. – Sales Manager
1989-1990: Self Employed, A one year consulting contract, Vacaville, CA. Jotco Petroleum Co.
1987-1989: Lenexa, KS. Partnered in oil business: Managed and developed various businesses.
*1972- 1987: Petrom Corporation- Cleveland, OH. – Founder, C.E.O. & President,
A full service petroleum equipment distributorship (sales, installation, service & electronic systems) Branch operations: Columbus, OH, Toledo, OH. & Fayetteville, NC.
High annual sales $5 + million 35 Employees
1961-1972: Various companies working primarily in the petroleum industry, retail, commercial & industrial equipment, sales –installation- service.
Thank you in advance for your support! Toby Glyde
Ph. 501-884-6722 e-mail: td1@artelco.com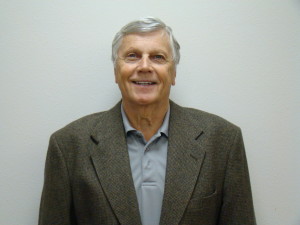 Ken Schuette
Born, raised, and graduated from high school in Marinette, Wisconsin.
Attended colleges at UW of Wisconsin, Wisconsin State University at Whitewater and Milwaukee School of Engineering.
My work background consisted of Estimating, Tool and Die Facilities, and Plant Manager Positions in the Metal Stamping Industries of Lawn and Garden, Agriculture, National Defense and Appliance.
Sandy, my wife, and I are approaching our 49th Wedding Anniversary and are the very proud parents of two daughters, a son, and eight grandchildren.
During 40 years of community service I have served as an active Board Member, Vice President or President of School, Town, Variance and Zoning Condominium Associations, Lake Management District, National Association of Accountants Planning and Building Commission and Village Board of Jackson, WI.
Currently we are members of St. Francis of Assisi Parish. Also, I am a 2nd Medical of Fairfield Bay EMS, Board Member of Fairfield Bay Zoning and Planning Commission, Fairfield Bay GIS Mapping Committee, and Imagine Fairfield Bay 2035 Team.
Sandy and I first visited Fairfield Bay in 2000 and immediately became attracted to the rural community that reminded us of northern Wisconsin. In 2005 we purchased a condo and began planning for retirement. Finally last year we were able to purchase our home and move here permanently.
While attending monthly Fairfield Bay Community Club meetings through the years, I've witnessed a gradual, yet steady, "rebirth" of our community. We are beginning to attract more attention and spark growth, which is essential for us to become financially viable. Through the efforts of many individuals and volunteers we all see the successes of their accomplishments.
I would appreciate your vote for my commitment and dedication to continue to improve our community and for the people who call it home.