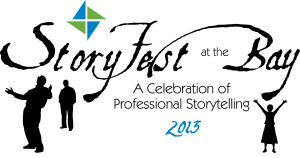 Tickets for STORYFEST 13 are now on sale at several locations around the Bay. Advance tickets are $10 each. Tickets at the door on October 12 will be $15.
STORYFEST 13 will feature two nationally known storytellers, Pippa White and Andy Offutt Irwin. Information about them can be found online at http://www.pippawhite1co.com/contact.htm or http://andyirwin.com/ respectively.
Buy your tickets at the City Offices, The Library, The Fairfield Bay Community Education Center or at The Top of the Rock at Fairfield Bay Country Club.
Volunteers are needed to help at STORYFEST. If you would like to volunteer to help, call John Foster at 884-3802 or Rosie Owen at 884-6500.