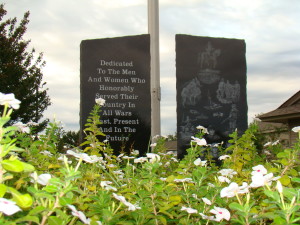 The annual Fairfield Bay Memorial Day Ceremony will take place Monday, May 27, with music and pre-ceremony activities starting at 11 a.m.
Memorial Day began during the Civil War, as women in the south began to decorate the graves of soldiers with fresh flowers each spring. The practice began to spread and following the war, was adopted throughout the nation.
In the 20th Century the practice, which over the years became known as Decoration Day, was made official by a Congressional Resolution. Following World War II, Decoration Day was made an official holiday known as Memorial Day, when people recognized all those who had fallen or who had served in our armed forces.
Eventually, a law was passed which specified all of the federally recognized holidays and set a specific date for each. Through that legislation, Memorial Day was set for the last Monday of May. It is now one of the most looked forward to holidays of the year and symbolizes not only a day to remember and recognize those who paid the ultimate price for our freedom, but as the unofficial beginning of the summer season.
Fairfield Bay's Memorial Day Ceremony began many years ago, when a short ceremony was held at the Veterans Memorial each year. Five years ago, the Mayor of Fairfield Bay asked the American Legion and Veterans of Foreign Wars to start a Memorial Day service to be held at the Veterans Memorial. Thus began the expanded ceremony we hold today.
Three years ago, a hot dog picnic was added to the celebration. Following the services, The Kirk of the Hills Mens Club will be serving hot dogs to all in attendance. Please mark your calendars and plan on being present to help honor our community's veterans including those who have passed on. Seats will be provided for the veterans and their spouse or significant other. Others in attendance should bring a folding chair.
Questions can be directed to John Foster, American Legion Adjutant, at 253-1073.