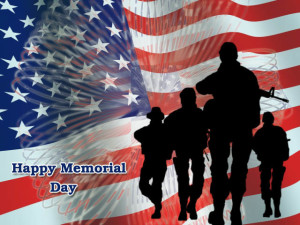 The Fairfield Bay Memorial Day Ceremony will once again be held on Memorial Day, Monday, May 26 at 11:30 a.m. The ceremony will be held at the Veterans Memorial situated between the city offices and the Senior Center.
Chairs will be available for Veterans and their family members. All others are requested to bring their own folding chair. In the case of inclement weather, the ceremony will be held in the Senior Center but without the traditional Combined Veterans Honor Guard rifle salute or the flag raising.
This year's ceremony will highlight those veterans who served during Lebanon/Grenada (82-84), The Panama Invasion (89-90), the Gulf War/Global War on Terrorism (Aug 90 to today) as well as the "Cold War Veterans". They are those who served during the period considered the "Cold War" but were not serving during a recognized hostile conflict era. Their presence in uniform maintaining a strong military presence in peacetime is considered to be one of the key elements in the collapse of the Soviet Empire during the Reagan Administration.
Following the ceremony, the Kirk Mens Club will once again be serving hot dogs with sodas and this year, some additional treats. We hope to see another record crowd at this unique small town event that has grown up in our community. The program is sponsored by the City of Fairfield Bay and is presented by American Legion Post 333 and VFW Post 4513 of Fairfield Bay. Thanks for all of your past support.