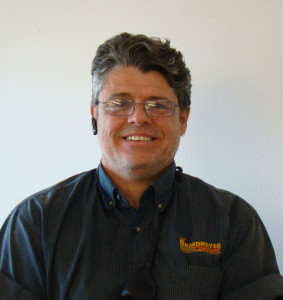 Fairfield Bay Fire Chief John Evans is stepping down after a very successful tenure. Under John's leadership our Fire Department took substantive steps to begin the activity to achieving an improved fire rating for our City. When that activity is completed, we will have an even safer City to live in and we will all have the opportunity to realize reduced insurance rates on our homes and businesses. This will be another great reason to move to and live in Fairfield Bay. The City also pursued and received numerous grants, improving and upgrading our firefighting personal protection equipment and equipment on our trucks. Additionally, Chief Evans established relationships and formal agreements with other Fire Departments throughout our County. He has served the last year as the President of the Van Buren County Fire Chiefs Association.
Mayor Paul Wellenberger appointed Leo Brandemeyer as the new Fairfield Bay Fire Chief. Chief Brandemeyer has been a Fairfield Bay firefighter for 15 years, Chaplain for 11 years, Captain for 8 years, and most recently served as Deputy Chief. Chief Brandemeyer has been a small business owner for all fifteen years in which he has lived with us here in Fairfield Bay. Chief Brandmeyer's first two major tasks are to develop an action plan to address the shortfalls identified by our ISO consultant, David Steele, and to identify and cost any equipment needs necessary to achieve our desired ISO rating.
The City wishes to thank John Evans for his service as Chief (he will continue on as a firefighter) and congratulate and support Leo Brandemeyer in his new position.