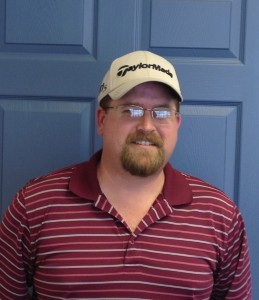 The Fairfield Bay Community Club is pleased to announce the employment of Josh Little as the new Indian Hills Golf Pro Shop manager. Josh began playing golf at Indian Hills 31 years ago with his Grandfather at age 8. A graduate of Shirley High School and the University of Central Arkansas in Conway, Josh is a long time resident of this area. He worked as the Assistant Golf Professional at Indian Hills from 1998 to 2004 before going into business for himself, as the owner of Courtesy Auto Rental and as a salesman at Towery Motors in Shirley. Most recently, Josh has worked for the United States Post Office as a Rural Carrier while at the same time working part time at Mountain Ranch Golf Club.
Please join us in welcoming Josh as the new pro at Indian Hills. Josh begins work officially on April 22, 2013.
The Club would also like to recognize Reed McBride for extraordinary effort during the transition period. Reed will be the Assistant Pro Shop Manager.