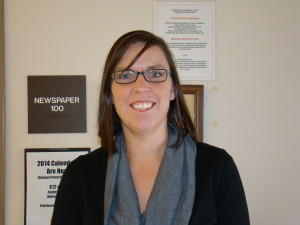 The Fairfield Bay Community Club congratulates Marina Manager Jim Stafford and his wife Judy (owner services) on their retirement. The moving van is coming and they are heading to Florida on February 22.
We are pleased to announce the promotion of Recreation Manager, Sheryl Paxton, to the position of Marina Manager. Ms. Paxton graduated, with honors, from Asbury College, with a B.A. in Physical Education and a minor in Recreation. She then attended Eastern Kentucky University where she earned a Master of Science degree in Physical Education achieving a perfect 4.0 GPA.
Since moving to Fairfield Bay in 2002, Sheryl served as the Fitness Coordinator/Assistant Manager at the Hart Center. In 2004, Sheryl joined the Fairfield Bay Community Club. As the Recreation Manager Sheryl lead two major construction projects, the Harris Professional Miniature Golf Course construction and the complete remodeling of the Bay View Club pool. Sheryl has been successful in increasing the recreational opportunities for Club members, with a limited number of employees. More recently Sheryl has put together a wonderful weekly breakfast presentation for our visitors to Fairfield Bay along with an organized list of activities that are available each week. She is also an active participant in the successful marketing program.