Sherry Guess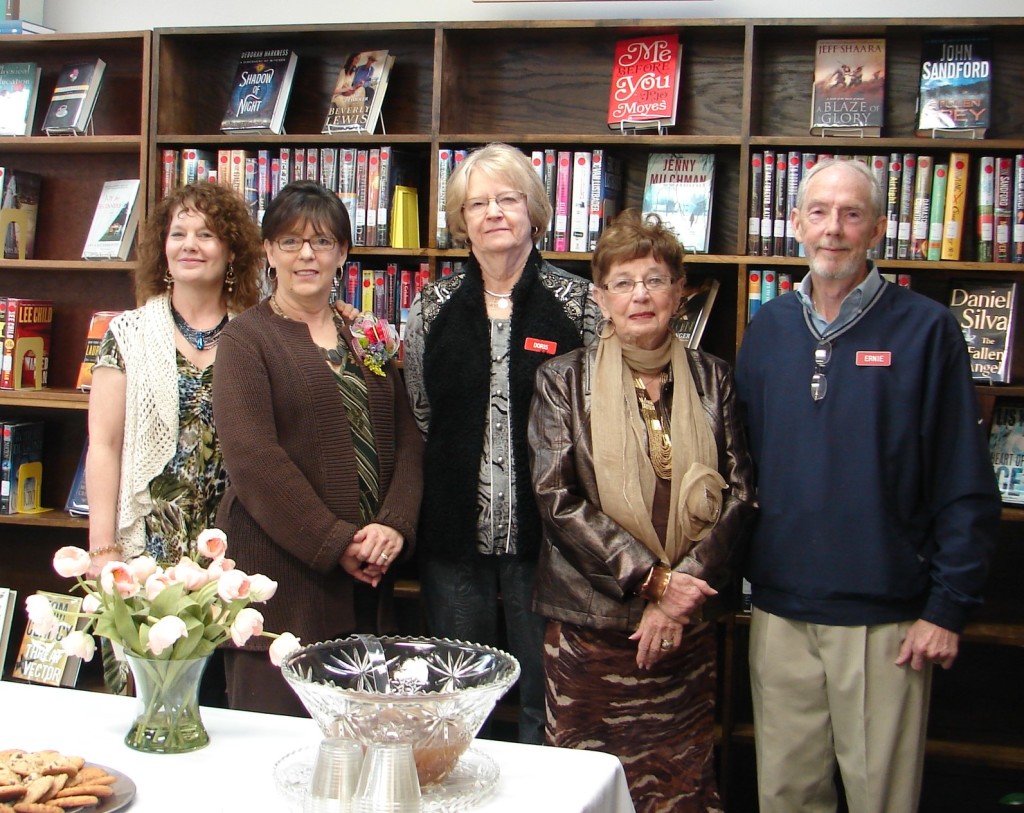 Thursday, March 14, 2013 was a day to remember at our FFB Library. A wonderful reception was held to say thank you and farewell to our beloved library Director, Sara Michael who will soon depart for a new home on the West Coast. While we are saddened to think that Sara will be leaving us, we have reason to celebrate the welcome of our new Director, Alice Chambers, who has graciously accepted the joys and responsibilities of directorship and has seamlessly stepped into her role.
The exuberance and friendliness of Alice Chambers makes it clear that she is excited to step into the role of Director and will continue to keep fast to all the great innovations that Sara and the volunteers have established. Alice will continue to search for ways to keep our library fresh and vibrant with the many tried and true programs offered in the past, while adding her own flair for the future.
The reception also honors all our wonderful volunteers, without whom the library would not exist. Each volunteer is an important part of making our library the envy of many other libraries who obtain funding through county taxation. Our unique library is funded and operated only through the interest, kindness and generosity of local people who continue to work tirelessly to make sure that we have the best that any library could hope to offer, such as books, tapes, dvds, internet workstations, wifi, copy services, local periodicals, and space for a group gathering or a cozy nook area.