The Van Buren County Farm Bureau Board of Directors is proud to announce it has awarded two college scholarships to Shirley High School seniors, Tatiana Borecky and Cheyenne Johnson. Each scholarship is worth $2,000 over a four year college period.
The single requirement for scholarship consideration was that all applicants' families are members of Van Buren County Farm Bureau. Preference was given to students interested in a degree in agriculture or the rural health field.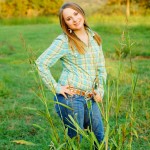 Clayton and Kathy Borecky of Fairfield Bay are the parents of Tatiana Borecky. Tatiana was Shirley High School Chapter President of the FCCLA (Future Career and Community Leaders of America for 2012-2013 and Yearbook editor. She held a part time job and participated in numerous extracurricular activities in addition to her educational accomplishments. She is currently enrolled at ASU at Heber Springs in their LPN nursing program and aspires to earn a Registered Nursing degree eventually.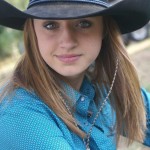 David and Rebecca Johnson are the parents of Cheyenne Johnson. Cheyenne grew up on a farm raising sheep, goats, pigs, cows, chickens and horses. Not only has she been active in FFA, showing animals, she was also part of the 2013 Floriculture Judging Team. Her extracurricular activities were in the Arkansas Jr. Rodeo Association and the Shirley High Dance Team. She was Dance Team Co-Captain in her senior year. She has been accepted to attend Arkansas State University at Beebe and plans to pursue a degree in veterinary medicine. Her dream is to own her a large animal veterinary clinic here in Van Buren County.