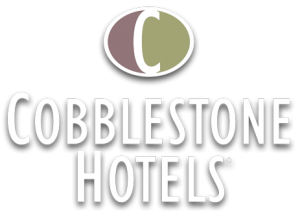 The City of Fairfield Bay, Arkansas commissioned a hotel feasibility study in early 2016. Results of the study, by HVS out of Houston, Texas, concluded that a new hotel near the Fairfield BayConference Center would be a good fit.
With the results in hand, the City of Fairfield Bay went into action seeking out possible hotel developers, hotel brands, and hotel management companies to make the hotel project come together. "The City of Fairfield Bay has had a need for hotel accommodations for a long time," said Mayor Paul Wellenberger. "The amount of business that the community loses on a daily basis from the lack of lodging is substantial and represents a great business opportunity."
The City of Fairfield Bay is currently interfacing with MK Development Solutions, Moin Kazi CEO, to work with potential local investors to develop the project, BriMark Builders to build the hotel, Cobblestone Hotels to brand the hotel, and WHG Companies to manage the property after it is built.
"We are looking at building a 50-60 room Cobblestone Inn & Suites," said Mr. Kazi. "Cobblestone Hotels offers an upper-midscale, high-quality option for every type of traveler and conference attendee and their prototype and business model is a perfect fit for the community of Fairfield Bay."
On November 1, 2016 MK Development Solutions will be holding an informational meeting in regards to this project for any parties that may be interested in being involved. The meeting will be held at the Fairfield Bay Conference Center from 6 p.m. to 7 p.m. with a question and answer session following. If you would like more information prior to the meeting, please contact Moin Kazi or Mina Athar with MK Development Solutions at 817-919-1493.
About Cobblestone Hotels
Based in Neenah, WI, Cobblestone Hotels, LLC is a leading upper-midscale hotel brand with over 81 hotels open or under construction with another 50 in development. The company continues to pride itself in filling the lodging needs of communities through its upper mid- scale new build brand. Signature amenities include high-speed Internet access, complimentary hot breakfast, convenience store, fitness centers, business centers, and on- site beer & wine bars.
Cobblestone Inn & Suites® is part of Cobblestone Hotels, LLC, which also includes Cobblestone Hotel & Suites® and Boarders Inn & Suites® by Cobblestone. For development information please visit www.cobblestonedream.com.