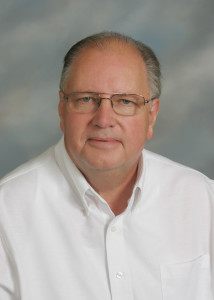 In the winter of 2013-2014, the county road department spent 25 days grading off snow and ice. In addition they hauled 250 tons of sand to deal. During the first 13 weeks of 2014, we spread 23,200 tons of gravel or 1,800 tons per week. The last 13 weeks we have spread 41,500 tons of gravel or 3,200 tons per week.
We have completed 4" gravel/drainage improvements to roads a total of 19.0 miles in 2014 YTD.
Construction has started on the Linn Creek Bridge near Dennard and should be open by late fall. This will save approximately 5 miles between Highway 110 and 65N, when completed.
The county road crew will began chip/ sealing and asphalt paving at the end of July. This process will take about 3 month this year.
Total mileage of improved roads scheduled for 2014 are:
Tons of gravel: 140,000 tons
4" and gravel/drainage
Improvements: 50 miles
Asphalt Overlay: 12 miles
Chip and Seal Overlay: 4 Miles
New Chip and Seal: 14 miles
*Total Road improved scheduled for 2014: 80 miles
(*This is depended on estimated revenue being received and no natural disasters.)
The County Road Dept has leased a new steel wheel barrel roller to improve with our chip and seal and asphalt paving operations. We have also purchased a 2004 water truck with a new 3,800 gal water tank with attachments to help with paving.
In 2013, (8) eight citizens of Van Buren County participated in a pilot program set-up by the Arkansas Extension Service. The name of the program is Extension Wellness Awareness Program (EWAP). The name of the individual taking the program were: Regina Chaney, Peggy Aday, Greg Munson, Carl Trahan
True, Lori Linn, Jan Vandygriff, Lynn Cocochran, and Roger Hooper. This program is modeled after the Master Gardeners Program. Its purpose is to be an ambassador to help promote healthy diets, exercise programs, and improve overall community health.
One of the projects the group has worked on is with the hospital to provide a pamphlet and website for Van Buren County Healthcare providers, started exercise classes in communities, provided training in how to know and provide healthy diets and providing healthcare information materials to the public.
Extension Wellness Ambassador Program (EWAP) will have another class starting on August 7. The classes will meet at the following location:
Clinton: August 7, 2014
Morrilton: August 12 2014
Heber Springs: August 14, 2014
Mtn. View or Fox: August 19, 2014
Greenbrier: August 21, 2014
I hope you will be interested. If you decide to apply call Kerri Jones @745-7117 by July 24th for details. I personally found this class to be of great interest also changed my way of thinking of my health care. Since taking the class I have lost 50 pounds and physically more active. One of the health department statistics was that Van Buren County ranked in the top 1/3 in Arkansas in overall health; but Arkansas was #48 – 50 in the poorest overall health ranking in the United States.
The county has been working on updating our web-site, we have changed the format, updated information, linked to other local websites, plus adding more current or upcoming calendar events. The county website address is "wwenjoyVBC.com". If you have suggestion or comments please call 745-2443 or 745-3911. Also you can use the "contact us" button in upper right hand of the screen.
Every month, at the Quorum Court meetings we have been presenting a proclamation of appreciation to individuals and a group for their community services. The recipients for the first four months have been the following:
INDIVIDUAL
Brian Tatum
Jolen and Kellie Miller
Nick Jones
Sid King
GROUPS
Long Term Recovery Committee
Fairfield Bay Hippe Recycling
Van Buren County Master Gardeners
Angel Tree Project
On June 2, 2014; a log truck overturned at the intersection of highway 65 and 16 causing logs to be thrown upon a bridge under construction. This resulted in the death of 2 workers and a total of 19 injured. This was a tragic event and our sympathy and prayers goes out to the family and friends of the two (2) fatalities and our prayers for healing of those that were injured.
I would like to commend the efforts put forth by our community to the emergency response. The response time from the first call from 911 until the last ambulance left the scene was (18) total minutes.
This was because of the combined efforts local ambulance service, volunteers, ambulance services, Van Buren Rescue Squad, local law enforcements, volunteer fire departments, and local citizens.
The treatment process was 2 hrs. and 30 minutes from the first injured arrived at Ozark Health until the last patient was either transferred to a critical care hospital by helicopter or ambulance for further treatment; patients were transfer to hospital room or discharged from hospital. This was a combined effort of the Ozark Heath's emergency room staff, physicians, and nursing staff, plus local hospital administration.
Thanks to all that helped on this tragic event of June 2!
On the economic front;
1.) Global Foods started production in May and have between 20 to 30 employees.
2.) We recently got our numbers from the state on tourism dollars for 2012 VS. 2013.
2012 (000 omitted)
Total Travel Expenditure $55,310
Travel Generated Payroll $8,999
Travel Generated Employment 546
2013 (000 omitted)
Total travel expenditure $57,128
Travel Generated Payroll $9,283
Travel Generated Employment 50
The people I have talk with in the tourism business and what I have observed 2014 should be another good year.
THANKS AND MAY GOD BLESS!!