County Judge Newsletter
I am writing this letter to you on February 2, 2017. So far this winter has been a mild one with just a few cold spells and 1" to 2" of snow. I hope February and March remain as good.
Update on Improvements of Road Plans
                                                                                                                      Annual Plan                                                  YTD
                                                                                                                              2016                                                    2011-2016
Tons of Gravel                                                                                                 136,097 tons                                          851,000 tons  (44,790 loads)
Mileage of 4" gravel                                                                                           33.0 miles                                                  262.6 miles
&Drainage Improvement
Asphalt Overlay                                                                                                    2.7 miles                                                      72.6 miles
Chip & Seal Overlay                                                                                           12.9 miles                                                      70.4 miles
New Chip & Seal                                                                                                 17.8 miles                                                      61.3 miles
Total Miles of Road Improvement                                                                  66.4 miles                                                  466.9 miles
                                                                                                                      2017 Road Plan
Tons of Gravel                                                                                                      100,000 tons
Miles of 4" Gravel
& Drainage Improvement                                                                                     38.0 miles
Asphalt Overlay                                                                                                         2.5 miles
Chip & Seal Overlay                                                                                                10.5 miles
New Chip & Seal                                                                                                        9.1 miles
Total Miles of Road Improvement                                                                      60.1 miles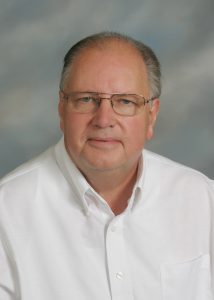 So far in 2017, we have completed 4.1 miles of 4" of gravel with drainage improvements and hauled 10,000 (+) tons of gravel.
In 2016, the Van Buren County Library opened new libraries in Clinton and Damascus. The attendance at Clinton increased by 24% and Damascus by 21% over the same period as in 2015. The Library reported the children's summer reading program had 3 times the amount of attendance compared to 2015.
Technology usage at the library was considerably higher than 2015. Computers were used 3,500 times; and children's literacy computers were used 6,442 times. The library offers downloadable books and audios to be used on kindles, iPads and like devices. The downloadable usage was 51,215 downloads. Physical Item circulation (books, movie, audio, cd's) was 45,575. The Clinton branch has 47,545 items in their physical collection. According to the circulation numbers, 96% of the physical items located in the library were used last year.
Buy opening a new facility in Clinton the library was able to include a community room that was used 180 times by the public for different meetings and programs. The community room, through a grant provided by Autis, incorporated a smart board. Also purchased through a grant from Wal-Mart was a 3-D printer. Demonstrations of the 3-D printer are presented on Mondays from 4-7 and Fridays from 10-4.
For the new facility the library hired a Youth Service Librarian who has toddler time each week, After School programs, Makerspace programs, and Saturday fun day. She has started a Teen Advisory board, which includes 6 teens from the 3 different schools in the county to implement programs to get the teens involved in the library. (Facebook.com/vbctab). The library is also working on Adult Programs. Right now, the library hosts a classic movie night one Saturday a month and a game night one Saturday a month. You can check out a list of events at Clinton.fcl.org or like their Facebook page titled VBC Public Library.
I have been asked several times, what the function of county government is or what specifically the duties of a certain county official are. I will start by giving you a textbook definition of county government from "Introduction to County Government in Arkansas" by the Association of Arkansas Counties. In future articles, I will go into job duties of specific county officials (i.e. County Judge, County Sheriff, etc.) If you would like to have the article "Introduction to County Government in Arkansas," it can be picked up at the County Judge's office.
The following definition of county government is an excerpt from the article "Introduction to County Government" by the Association of Arkansas Counties.
County government is a political subdivision of the state. County government provides services to all of the citizens of the county, and every resident of Arkansas lives in a county. The services that very county must provide include; (1) the administration of justice through the courts; (2) law enforcement protection and the operation of the jail (3) real and personal property tax administration, including assessments, collection, and custody of tax proceeds; (4) court and public records management; and (5) the required services prescribed by state law provided through the various elected county officers or departments of county government such as providing and managing a county road system, elections and financial management just to name a few things.
Counties may provide for the establishment of any service or performance of any function that is not expressly prohibited by law. These services and functions include, but are not limited to, things like agricultural extension services; community and rural development services; libraries; park and recreation services; emergency medical services; fire prevention and protection services; solid waste collection and disposal services; public health services; and any other services related to county affairs (ACA 14-14-802).
County government elects nine executive officers and a countywide legislative body called the Quorum Court to provide these various services. The nine elected officials are county judge, sheriff, county clerk, circuit clerk, collector, assessor, treasurer, coroner and surveyor. Some counties combine two of these offices into one, such as county clerk/circuit clerk, sheriff/collector, or treasurer/collector. Also, not all counties elect a surveyor and in the counties that do elect them, this job is usually not a full-time position. The county legislative body is entitled the Quorum Court and is composed of 9-15 members called Justices of the Peace. These justices of the peace are district officers and not county officials because they represent a district within the county.
Some Economic Happenings in the County
1. The 4 lane Expansion (with a turn lane) on Hwy 65 marches on:
A. The four (4) mile section from the Baptist Church (north Damascus) through Bee Branch was completed in late 2016.
B. The next section is the six (6) mile section from Bee Branch to Clinton. Bids are scheduled for early 2017, with completion in 2019 or 2020.
C. The next section will be an eight (8) mile section from Clinton to Botkinburg. Bids are scheduled for 2018 with completion in 2020 or 2021.
D. The final section from Botkinburg to Dennard (4 miles) is presently not scheduled.
This change will bring more traffic flow to our county and hopefully more jobs, tourists, and residences.
2 .Global Foods has grown their product lines, expanded their customer base, and have a joint venture with Grassroots Farmers Cooperative that produces organically –fed meat (poultry). They presently have approximately 75 + employees and will celebrate their 3 year anniversary in May 2017.
3. Ozark Health has continued to grow in services and employees. Ozark Health now directly employs over 100 (+) more employees than when they started in the new hospital in 2004. Employment in other areas continues to expand in home health, specialty clinics, pharmacy, and medical supplies and has added many more jobs.
A. A memory care unit plan was announced for the Ozark Health Nursing Home. Fundraising has been started and they now have $167,000 of the $500,000 needed.
B. Ozark Health facilities serves people in an average 50 mile radius and is considered state-of-the-art for a rural healthcare system. This system is something we can be very proud of!!
4. The UACCM Nursing School is now in its' second year of classes with 8 full time students. A total of $178,000 in grants has been obtained to equip the school with supplies, computers and simulation equipment.
5. Diamond Pipeline is a 20" crude oil pipeline that is 420 miles long that goes from Cushing, OK to Memphis, TN. (Valero) Refinery. This pipeline will go through the south part of Van Buren County. It will be under construction in 2017 and become operational in 2018. This will create construction jobs of 1,000-1,500 jobs for the next year.
The pipe for the pipeline is being made in Little Rock by Wellspun. Also, a pumping station in Van Buren County will be part of the project and will employ 10-15 employees after project completion.
6. New home construction seems to be picking up with at least 5 new private homes and 4 townhouses @ Osage Point in Fairfield Bay.
Construction contractors and building supply places report increasing sales and business compared to a year ago.
Real Estate Market shows improving prices, less differences between list and sale prices, about 20% less time from listing to sale, and Fairfield Bay reports 40% less inventory for sales vs. a year ago.
7. New businesses being proposed are:
Clinton: Fairfield Bay:
Casey's Convenience Store Lady of the Lake Flea Market
New Dollar General Ye Olde Sandwich Shoppe
Eye Glass Store Arkansas Crafters
Hibachi Express His and Hers Tanning, T-shirts, and more
Shane's Smoke House McKernan Packaging Clearing House
8. Department of Labor Statistics for January 2010, January 2015, January 2016, and October 2016:
                                                                    Date Labor Force ~ Employed ~ %Unemployment
January 2010                                                             6368                    5556                     12.8%
January 2016                                                             6376                    5824                       8.7%
January 2016                                                             6532                    6066                       7.1%
October 2016                                                             6397                    6047                        5.4%
I hope this newsletter gives you a picture of what's going on in County government. On the economic front, I see many improving signs of a growing economy for our county.
Until next time, thanks and God Bless!