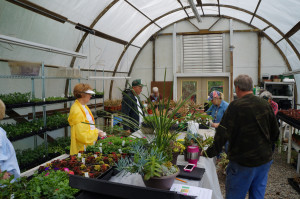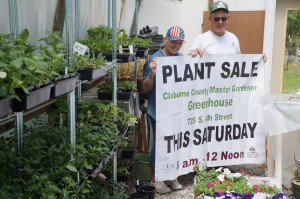 The Cleburne County Master Gardeners will host their Annual "Plants Galore & More" sale on Saturday, May 4 from 8 a.m. to Noon. The location is 725 4th Street in Heber Springs, at the Master Gardener Greenhouse. The Greenhouse is located on the grounds of the Heber Springs Public Works & Sanitation Department.
The Cleburne County Master Gardeners have planted over 3,000 plugs for the sale, and they will be available along with a variety of succulents, herbs, vegetables, hanging baskets, bird houses and other garden related items.
In conjunction with the sale, there will be Hypertufa kits available for sale, a "Trash & Treasures" tent, free garden tool sharpening and members available to answer your gardening questions.
The proceeds of this sale help fund Cleburne County Master Gardener beautification projects throughout the community as well as educational programs, workshops and demonstrations for the public.
For additional information, please contact Darlene O'Connor at (501) 825-8014 or (808) 927-3201.
The Master Gardener program is open to anyone interested in furthering their own knowledge and expertise in any and all aspects of gardening as well as educating and assisting the general public. Contact Cleburne County Extension Agent Michelle Mobley at the Cleburne County Extension Office, University of Arkansas Division of Agriculture, (501) 362-2524, or at 2319 Hwy 110 W, Suite D, Heber Springs (the Claude Dill Building) for additional information on the Master Gardener program in Cleburne County. The Arkansas Cooperative Extension Service offers its programs to all eligible persons regardless of race, color, national origin, religion, gender, age, disability, marital or veteran status, or any other legally protected status, and is an Equal Opportunity Employer.